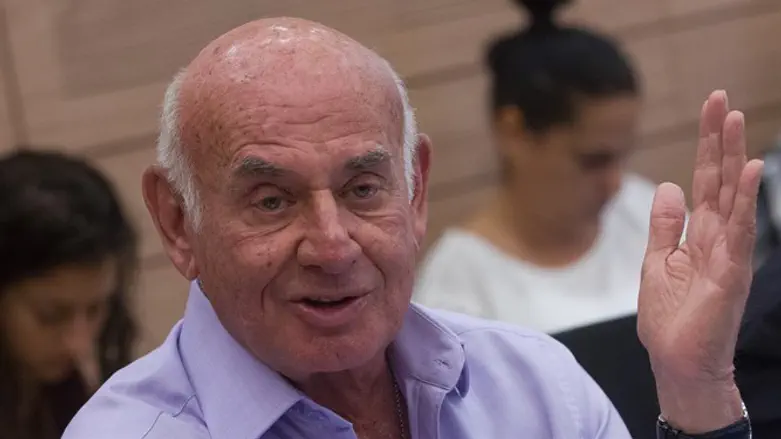 Yaakov Peri
Miriam Alster / Flash 90
The Labor and Welfare Committee unanimously approved today the first reading of a bill seeking to deter terrorists from committing attacks by cutting down on the automatic financial benefits Israelis receive for being injured or their family's death benefits.
The bill, proposed by MK Yaakov Peri (Yesh Atid), calls to cancel the eligibility of those who committed terror attacks from receiving pension fund payments.
The bill also stipulates that terrorists wounded while committing attacks will not be eligible for disability insurance. Further, should a terrorist die while committing his attack, his remaining family members are not eligible for "survivors' insurance."
During deliberations over the bill, MK Peri commented on the significance of the bill: "The State of Israel needs to use every means with an element of deterrence to prevent terrorists from committing attacks."
"According to details presented by the Shin Bet, 74% of terrorists who carried out attacks in the last terror wave were holders of an Israeli ID. The Knesset has already limited payments from National Insurance to the perpetrators, and now we are applying what had previously been neglected in the cancellation of pension insurance benefits [...] such that pension fund members are paying for terrorists," he said.