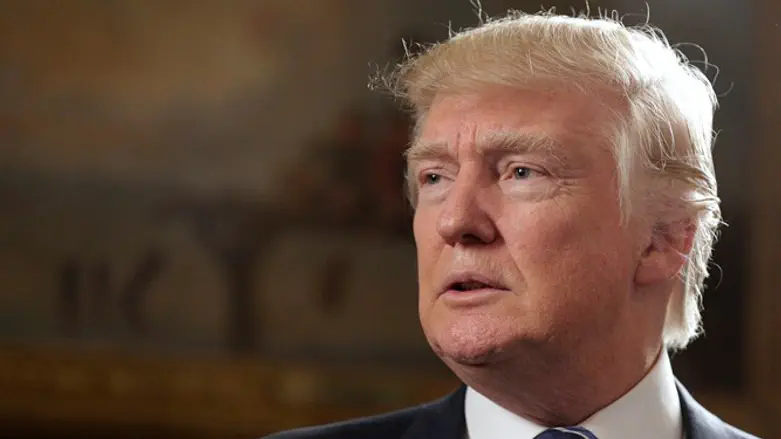 Donald Trump
Reuters
President Donald Trump will seek to pay for the wall along the border with Mexico by imposing a 20% tax on imports from Mexico, the White House said on Thursday.
White House press secretary Sean Spicer told reporters the comprehensive tax reform package Trump and Republicans are looking to put together will include taxing imports from other countries, such Mexico.
"By doing it that we can do $10 billion a year and easily pay for the wall just through that mechanism alone. That's really going to provide the funding," Spicer said in reference to the 20% tax, according to CNN.
The new White House plan comes amid tensions between the United States and Mexico over the border wall. Earlier on Thursday, Mexican President Enrique Pena Nieto canceled a planned meeting with Trump after the U.S. president signed an executive order kicking off the process of building the border wall and vowed once again to force Mexico to pay for it.
Pena Nieto announced he would not visit Washington next week after Trump tweeted," If Mexico is unwilling to pay for the badly needed wall, then it would be better to cancel the upcoming meeting."
Mexico has adamantly rejected the notion that they should pay for the border wall. Pena Nieto released a video statement Wednesday night, criticizing the construction of the wall, and reaffirming his refusal to underwrite it.
Despite the controversial nature of the tax proposal, which is likely to be met by stiff opposition from business leaders in the U.S., Spicer said on Thursday the proposal is one "we've been in close contact with both houses (of Congress) in moving forward and creating a plan."
"It clearly provides the funding and does so in a way that the American taxpayer is wholly respected," Spicer said, according to CNN.