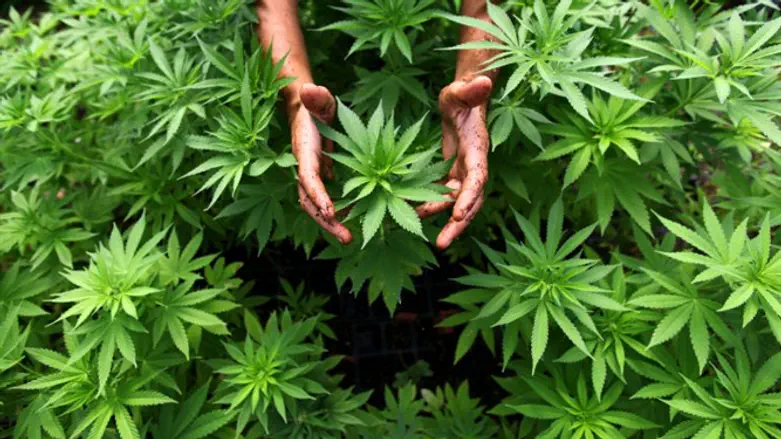 Marijuana in Israel
Abir Sultan/Flash 90
Marijuana smokers in Israel may no longer be subject to criminal prosecution, if a recommendation adopted by the Internal Security Ministry is approved by the cabinet.
Internal Security Minister Gilad Erdan (Likud) said on Thursday that he had accepted the conclusions of a commission formed to study the issue, and that he would back the changes to Israel's criminal justice system.
The recommendations include limiting the use of criminal prosecution of recreational marijuana users, relying instead on fines and in some cases treatment programs.
"This means that we are moving toward fines... and that criminal prosecutions will only be used as a last resort," Erdan told reporters.
The changes must now be approved by the cabinet, though Justice Minister Ayelet Shaked (Jewish Home) has reportedly already indicated she will support it.
The recommendations include imposing a fine of 1,000 shekels ($263) for a first offense of smoking marijuana in public. The fine would double on the second offense.
Only for a fourth offense (or subsequent offenses) would the user face criminal prosecution.
While recreational marijuana use has remained illegal in Israel, the country has for 10 years authorized medicinal marijuana for those with cancer, epilepsy, post-traumatic stress disorder and degenerative disease.
AFP contributed to this report