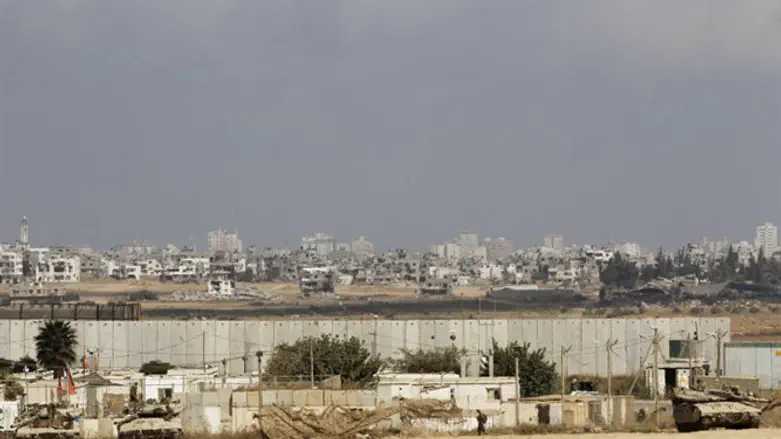 Gaza border
Flash 90
Terrorists opened fire on Tuesday evening towards IDF forces near Kibbutz Re'im, located near the Gaza border.
There were no reports of damages or injuries among the soldiers.
In response, an IDF tank fired shells at a Hamas position in southern Gaza and destroyed it.
Earlier, a military force reported hearing gunfire during routine operations near the town of Metula, which is located near the border with Lebanon. In this incident as well, there were no reports of injuries or damages.
Earlier this month, Gaza terrorists fired shots at IDF tanks on the Gaza-Israel border. Though no one was injured, several tanks were damaged.
In response, the IDF fired at and destroyed a Hamas "military" base in southern Gaza.