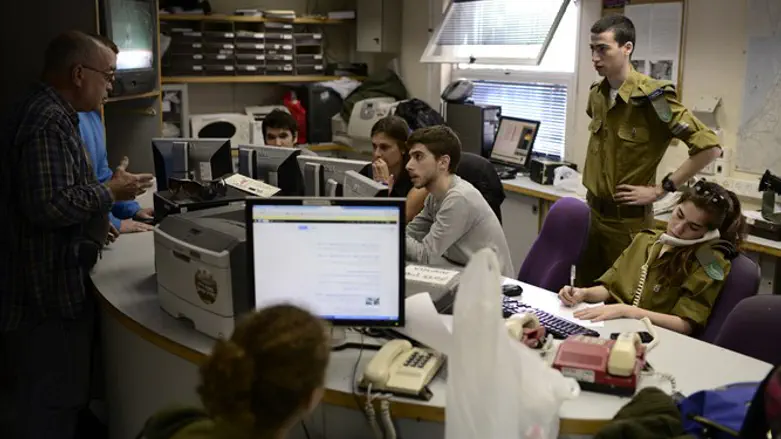 Army Radio
Photo by Tomer Neuberg/Flash 90.
Defense Minister Avigdor Liberman decided to remove the military radio station Galei Tzahal from army responsibility.
Liberman decided to convert the station, which has functioned since its inception as a military unit at whose top stands a commander, to a special unit within the Ministry of Defense.
MK Nachman Shai, a member of the Knesset Foreign Affairs and Defense Committee and former commander of Army Radio said in response, "So now Liberman will have his own radio station? This is a substantial change in the status of the station. It is inconceivable that such a thing would be done without broad and comprehensive public discussion. At the heart of this discussion is the station's independence and the journalistic freedom of its staff. Under no circumstances may one subordinate the station to the political realm and dictate its activities and content."
As part of the move to formulate the IDF multi-year "Gideon" plan, Chief of Staff Gadi Eizenkot publicly requested that former Defense Minister Moshe Ya'alon separate the radio station from the army.
"It is not democratic for the army to have a radio station," said Eizenkot in a Knesset hearing on the defense budget in the Knesset Foreign Affairs and Defense Committee, and revealed that Army Radio has standards "like two-and-a-half Air Force fighter squadrons."
With the change of defense ministers the incoming defense minister Avigdor Liberman appointed a committee chaired by his office manager to examine the radio station's future. Last week, Defense Minister Liberman and Chief of Staff Gadi Eizenkot decided to extend Yaron Dekel's term of office as station commander for six months.