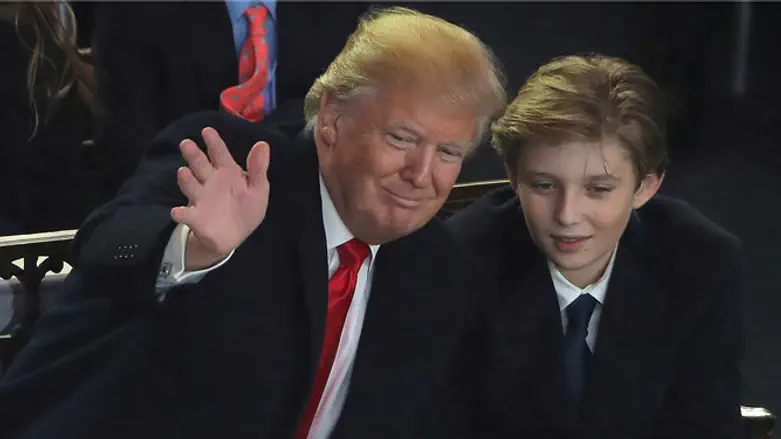 President Trump and his son Barron
Reuters
Saturday Night Live writer Katie Rich has been suspended indefinitely from the popular television show following an inappropriate tweet about President Donald Trump's son Barron, TVLine.com reports Monday.
NBC, the network which airs the program, and the show itself have yet to officially comment on the matter, but the report noted that Rich's name did not appear in the credits for this week's episode.
Rich's tweet, which she has since deleted, predicted that Trump's ten-year-old boy "will be this country's first homeschool shooter."
Following the uproar over her comments, Rich took to Twitter on Monday to apologize for the joke, writing, "I sincerely apologize for the insensitive tweet. I deeply regret my actions & offensive words. It was inexcusable & I'm so sorry."
One of those who spoke out against Rich's tweet was former first daughter Chelsea Clinton.
"Barron Trump deserves the chance every child does — to be a kid," Clinton wrote.
Saturday Night Live repeatedly irked Trump in recent months with its sketches featuring actor Alec Baldwin as Trump.
Trump has fired back at the show on Twitter, calling it "unwatchable" and "totally biased."