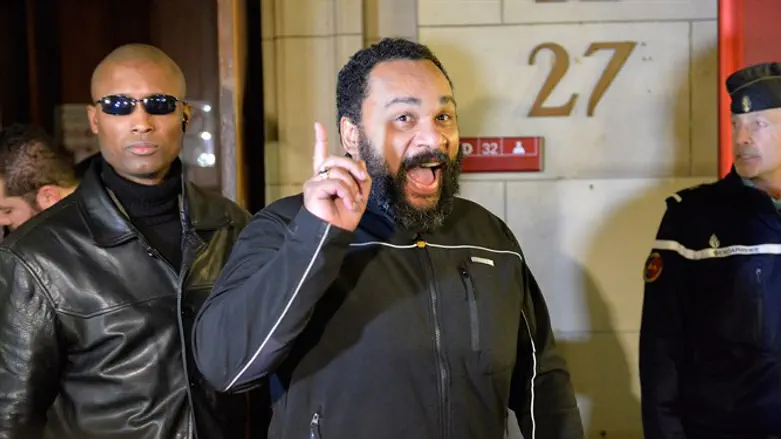 Dieudonne M'bala M'bala leaving a Paris courthouse, Feb. 4, 2015
Aurelien Meunier/Getty Images
A Belgian court on Friday upheld French comedian Dieudonne's two-month jail sentence for incitement to hatred over anti-Semitic comments during a show in Belgium, a lawyer said.
Dieudonne M'Bala M'Bala, who has faced similar court cases in France, also had his 9,000-euro ($9,566) fine confirmed by the appeals court in the eastern city of Liege, said Eric Lemmens, a lawyer for Belgium's Jewish organizations.
"The appeals court in Liege upheld the verdict from criminal court in Liege," Lemmens told AFP.
He said the court warned the comedian he would be sentenced to "three extra months in prison if he fails to pay the fine."
It is unlikely Dieudonne will serve any jail time because the Belgian authorities usually do not to enforce short sentences to avoid overcrowding in prison.
But court sources could not immediately be reached to confirm this or say whether he was again absent from the proceedings.
The lower court ruling in November 2015 convicted Dieudonne of "both incitement to hatred and hate speech but also Holocaust denial" relating to a show in Liege in 2012, Lemmens said at the time.
The performer is infamous for his trademark "quenelle" hand gesture that looks like an inverted Nazi salute but which he insists is merely anti-establishment.