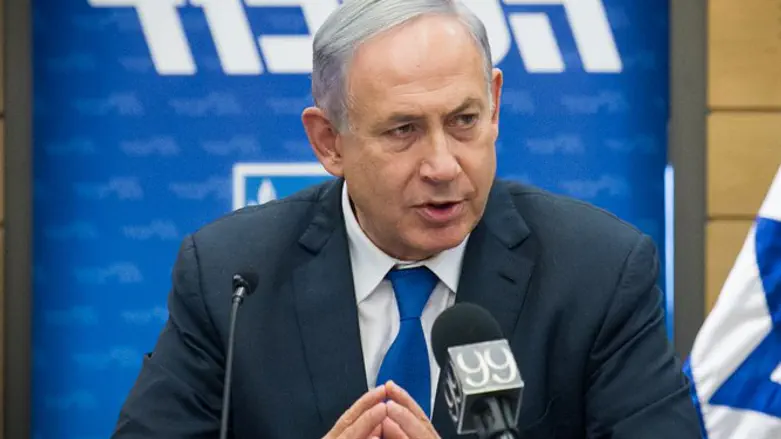 Binyamin Netanyahu
Miriam Alster/Flash90
In the wake of the terror incident in the Negev, Prime Minister Binyamin Netanyahu attended Wednesday afternoon a briefing together with the Interior Security Minister Gilad Erdan and Police Commissioner Roni Alsheikh.
Netanyahu received a report about the terror attack and events which occurred during the demolition of illegal housing in the Negev.
"I send my condolences to the family of police officer Erez Amedi Levi Hy'd. Erez was an excellent policeman and the son of a policeman and he was murdered this morning in a ramming attack. This is the second ramming attack within the space of a few days. We are fighting this murderous phenomenon which has hit both in Israel and in other parts of the world," said Netanyahu at the end of the briefing.
He added that "the State of Israel is first and foremost a state of law, with equal enforcement. This incident will not only not deter us, it will strengthen us and strengthen our resolve to enforce the law everywhere.
"I ask of everyone, and especially of the members of the Knesset in Israel, to stop fanning the flames and inciting to violence. The Bedouin public is a part of us, we want to integrate it into Israeli society and not to polarize it and cause it to distance itself from the focus of our existence here. Police forces act with full permission and authority and nobody has the right to disturb them in fulfilling their tasks."