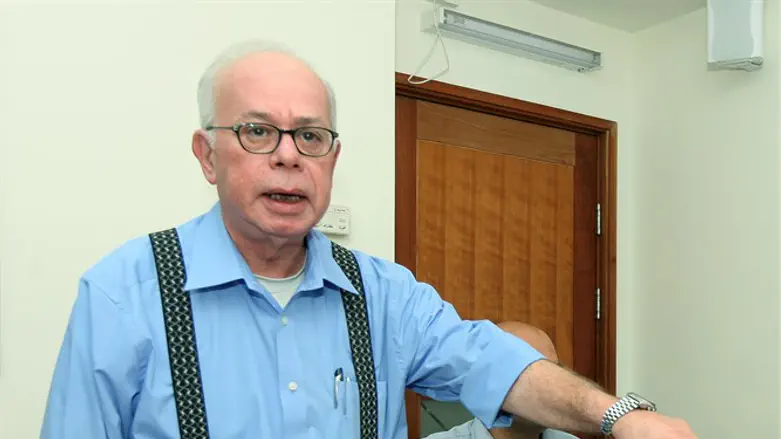 Amos Regev
Flash90
Amos Regev, editor-in-chief of Yisrael Hayom, arrived at the headquarters of the Lahav 433 national crimes police unit Tuesday morning to testify in the ongoing investigation into allegations of gifts given by the publisher paper to Prime Minister Binyamin Netanyahu.
Yediot Ahronot publisher Arnon "Noni" Mozes is suspected of attempting to influence the Prime Minister to curtail distribution of Yisrael Hayom, which is handed out free of charge and has cut deeply into Yediot's revenue.
Mozes is alleged to have given gifts to the Prime Minister and offered to tone down his paper's criticism of Netanyahu in exchange for support in limiting Yisrael Hayom's free distribution.
Recordings of conversations between Noni and Netanyahu were released in part, though Attorney General Avichai Mandelblit has barred the full release of the tapes, saying they could harm the police investigation.