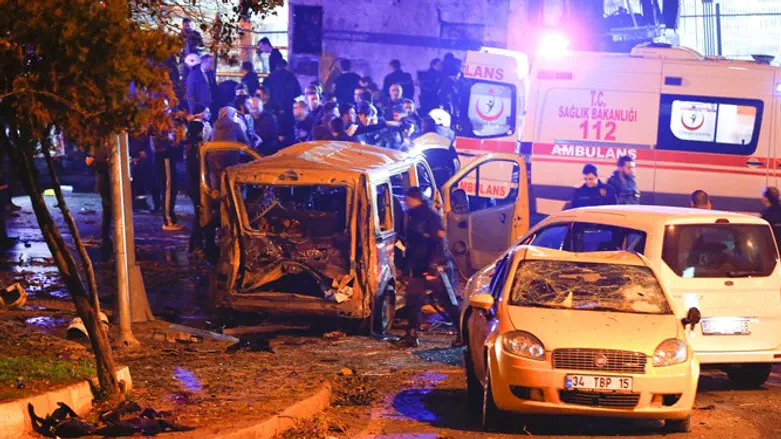 Scene of Istanbul terror attack
Reuters
Abdulgadir Masharipov, the terrorist who killed 39 people at the Reina nightclub in Istanbul on New Year's Eve, was captured by Turkish security forces on Monday evening, reports the Turkish Daily Sabah.
According to the report, the Uzbek attacker was apprehended in a friend's home in the Esenyurt district of Istanbul and was transferred to Istanbul Police Headquarters for questioning.
The Islamic State (ISIS) claimed responsibility for the attack at Reina club in which 69 people were wounded.
Among those killed in attack was 19-year-old Lian Zaher Nasser, an Israeli Arab from the city of Tira. Three other Israelis were wounded in the shooting attack.
Police had been after the terrorist since the attack on January 1. The Daily Sabah noted that security forces had previously raided a house in Istanbul's Maltepe district and detained Masharipov's wife, whose identity has been kept hidden.
Previous reports stated that his wife and his family members had been detained by police after the attack.