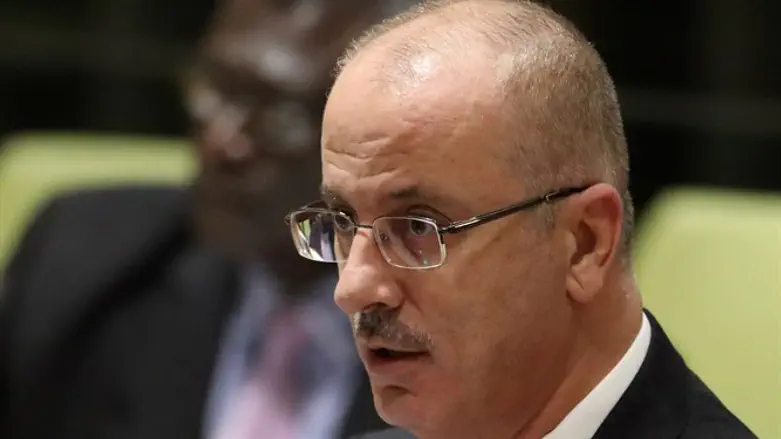 PA leader Rami Hamdallah
Reuters
Palestinian Authority (PA) leader Rami Hamdallah on Wednesday urged the international community to speak out against the intention of the new United States administration to move the American embassy to Jerusalem.
Speaking with visiting Norwegian Foreign Minister Borge Brende, Hamdallah warned that moving the embassy would lead to "an explosion in the security situation in the entire region".
He further emphasized the importance of pressuring Israel to implement UN Security Council Resolution 2234 which condemned its construction in Judea, Samaria and eastern Jerusalem.
Hamdallah and Brende also discussed ways to ensure the success of the international peace conference to be convened in Paris next week, to save the two-state solution and to ensure the establishment of a Palestinian state within the pre-1967 borders.
The PA leader's comments are the latest in a series of warnings by PA officials against the planned move of the American embassy to Jerusalem, a campaign promise of President-elect Donald Trump.
Last week, PA chairman Mahmoud Abbas warned Trump against moving the American embassy, saying that such a move would be crossing a "red line" and could jeopardize peace prospects.
Earlier in the week the PA chairman warned of "serious implications" if the embassy is moved, saying, "Moving the embassy will have serious consequences not only for the Palestinian people, but also for the legitimacy of the entire international struggle against the occupation."
On Tuesday, PA leaders called for prayers at mosques across the Middle East to protest Trump's plans to move the embassy to Jerusalem.