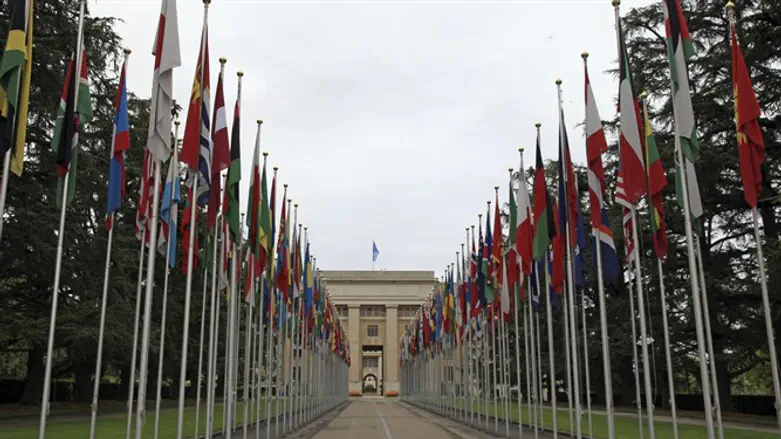 United Nations, Geneva, Switzerland (file)
Thinkstock
UN Secretary General António Guterres condemned the terrorist ramming attack yesterday in which four IDF soldiers were murdered.
The Spokesman for the Secretary-General said in a statement: "The Secretary-General condemns the terrorist attack by a Palestinian assailant which took place in Jerusalem yesterday. He conveys his condolences to the bereaved families and wishes a swift recovery to those who were injured."
"Violence and terror will not bring a solution to the Israeli-Palestinian conflict -- quite the opposite. All those responsible for such acts must be brought to justice, condemned and disavowed. Their acts should not be allowed to deter from the need for a renewed commitment to dialogue." the statement concluded.
The UN Security Council condemned the terrorist attack earlier. The Security Council released a statement saying "The members of the Security Council reaffirmed that terrorism in all its forms and manifestations constitutes one of the most serious threats to international peace and security,"
The Security Council declared that all terrorist attacks are "criminal and unjustifiable, regardless of their motivation."