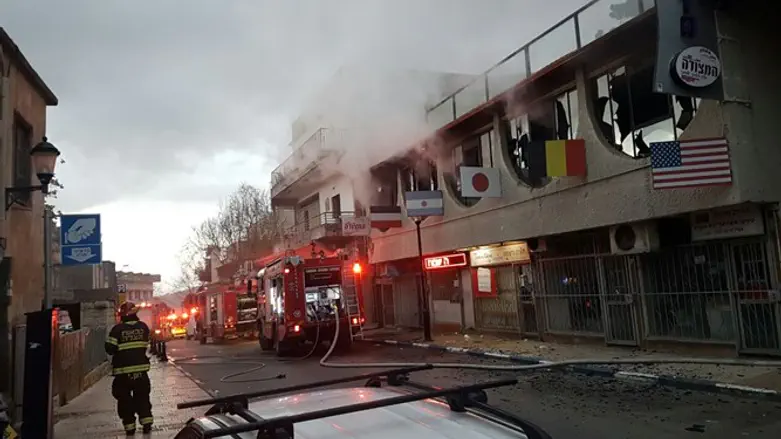 Fire in Tzfat hotel
United Hatzalah
United Hatzalah EMS volunteers treated approximately twenty injured people as a result of a fire that broke out in the lobby of Metzuda Hotel, located on Jerusalem Street in the Galilean city of Tzefat.
Fire and Rescue workers are working to put out the fire and rescue those still trapped inside.

Head of United Hatzalah's Galilee chapter Nachi Klein said, "When I arrived at the hotel together with other volunteers of United Hatzalah and the Fire and Rescue services, we were confronted with pillars of smoke and flames emanating from the building. Fire and Rescue services extracted dozens of people from the building, many of whom were suffering from light injuries and smoke inhalation. We treated close to twenty people including an infant. The majority of those injured were transferred for further treatment and observation to Ziv Medical Center."
Israel Police reported that 15 people have been taken to Ziv Hospital in light condition and are being treated for smoke inhalation.
The Israeli Police are investigating the incident.