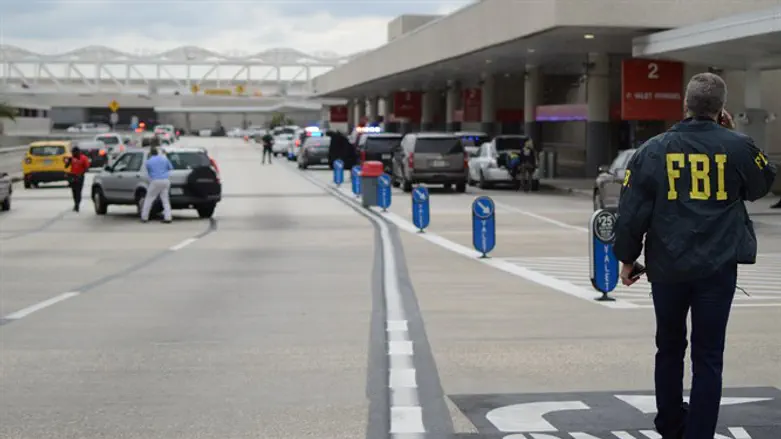 Florida shooter 'heard voices telling him to join ISIS'
צילום: רויטרס
Esteban Santiago-Ruiz, 26, who killed 5 and wounded 8 in a shooting attack at Fort Lauderdale's airport on Friday walked into an FBI office in Alaska two months ago claiming the US government had "forced him to watch ISIS videos" and to fight for ISIS.
After an investigation, Santiago-Ruiz was admitted to a psychiatric hospital, and stayed there a short time before being released. His brother said Santiago-Ruiz's girlfriend had called the family in recent months to report the deterioration in his mental stability.
Santiago-Ruiz is the father of a three-month-old, and at the time of the attack, worked as a security guard.
Santiago-Ruiz grew up in Puerto Rico and served with the island's National Guard. In 2010, he was deployed to Iraq and served for a year as a combat engineer. He then returned home and continued his military service in Alaska.
Though he was discharged in August for unsatisfactory performance, he still holds an active US military ID.
In addition, Santiago-Ruiz has a concealed-carry permit.
In 2011 or 2012, Santiago-Ruiz's computer, as well as three weapons, were seized by Homeland Security Investigations on charges of child porn. However, there was not enough evidence to prosecute him. In 2015, he was evicted from his rental apartment after failing to pay the rent. He was also arrested last year for attempting to strangle his girlfriend.
According to reports, Santiago-Ruiz took a night flight during the night between Thursday and Friday, flying from Alaska to Florida with a stopover in Minnesota. At some point during the flight, Santiago-Ruiz became involved in an argument.
After landing in Florida, he claimed his luggage, pulled out the gun, and walked into the bathroom to load it. He then came out and began shooting.
Though he does not have known terrorist ties, Santiago-Ruiz began watching jihadist videos in 2007.