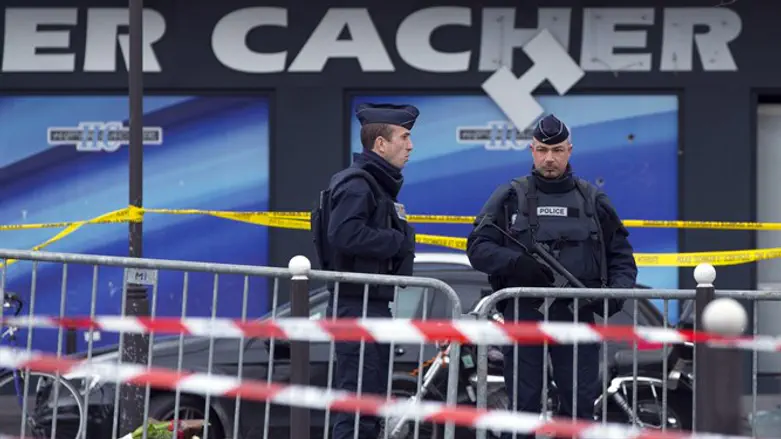 Site of Hyper Cacher terror attack
Reuters
French politicians and community leaders marked the two years since an attack on a Paris Jewish supermarket killed four shoppers.
The Jan. 9, 2015 attack at the Hyper Cacher in eastern Paris came two days after terrorists killed 12 at the French satirical magazine Charlie Hebdo and a day after a police officer was killed by the same Islamist gunman, Amedy Coulibaly, who stormed the market.
Paris Mayor Anne Hidalgo and French Interior Minister Bruno Le Roux laid wreaths at the sites of the killings and sang the French national anthem, Reuters reported.
"It's still important to remember, it's still important to salute the work done by the security forces who intervened, and it's still important to show the families, those who are still suffering, that we haven't forgotten what happened, we haven't forgotten those who were left behind," Le Roux said following the ceremonies, according to Reuters.
Days after the attacks, more than 1 million Frenchmen and supporters marched through Paris to express solidarity with the French republic's values and commemorate the dead.