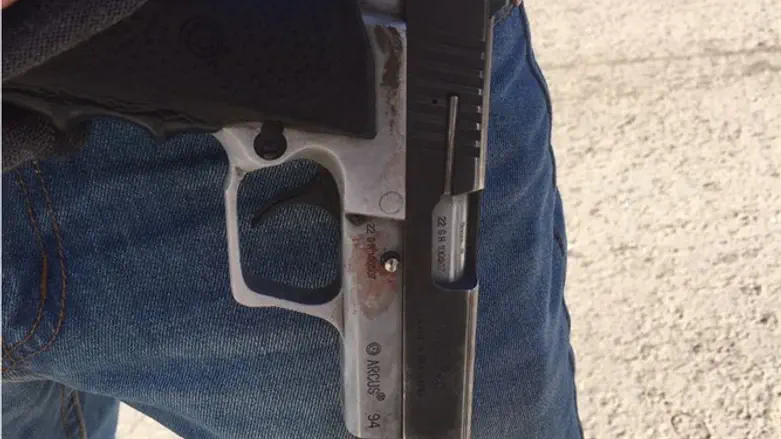 The stolen firearm
Police spokesperson
A 20-year old Bedouin man from the Negev town of Hura was arrested Thursday morning for assaulting a security guard in Be'er Sheva, wounding him, and stealing his handgun.
After the assault was reported to police, authorities conducted searches for the suspect. The man was eventually located near a city shopping center.
When undercover officers asked to search the suspect he fled. Following a brief pursuit, the officers apprehended the man. The stolen firearm was found on the suspect's person, concealed within his clothes.
Police have opened an investigation into the incident, which is reportedly now being considered a nationalistic attack by the Bedouin man.
A police spokesperson released the following statement after the suspect was taken into custody: "The quick and determined response by the undercover officers led to the arrest of the suspect [believed to be responsible] for the theft of the security guard's pistol, and removed the danger of the gun being used to harm citizens."