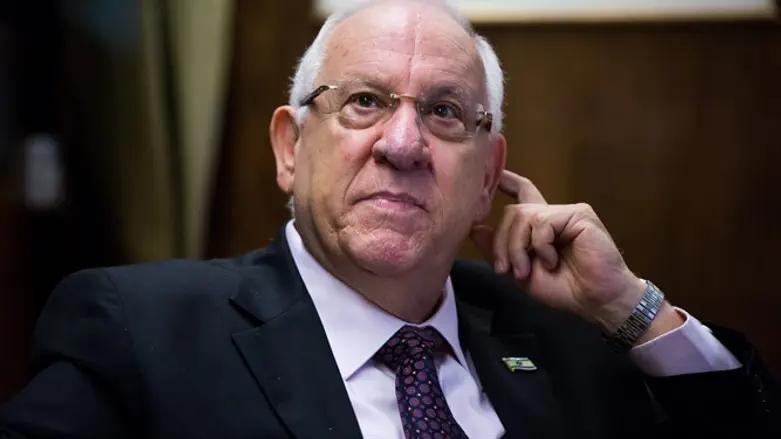 President Reuven Rivlin
Flash 90
President Reuven Rivlin of Israel said he will "never condone" Israeli representatives meeting with representatives of the European far right.
Rivlin sent a letter to the Vienna Jewish community in response to a message from its head, Oskar Deutsch, and World Jewish Congress Vice President Ariel Muzicant in which they criticized Israeli politicians willing to meet with members of the European far right. The letter by Deutsch and Muzicant named Austria's Freedom Party, which was founded by a former Nazi SS officer.
In his response, which was dated Dec. 20, Rivlin said he is against Israeli officials meeting with "European parties of the far right that are tainted with a history of anti-Semitism, Holocaust denial … or the promotion of racial hatred or intolerance," according to The Times of Israel.
The Freedom Party in a statement Wednesday said its leader, Heinz-Christian Strache, had met in an official capacity with Israeli government ministers and Knesset members representing Prime Minister Benjamin Netanyahu's Likud party during past visits to the Jewish state, The Times of Israel reported. The letter also quoted a Jewish member who said the Freedom Party is "definitely not anti-Semitic."
Last month, Israel's Foreign Ministry barred a far-right Swedish lawmaker from a meeting with Israeli Deputy Foreign Minister Tzipi Hotovely at the Jerusalem Leaders Summit, a conference of conservative leaders.
"The Swedish representative is a member of a party with neo-Nazi tendencies and therefore the Foreign Ministry decided not to include her in the meeting with Hotovely," said a ministry spokeswoman.
After Israel excluded Kristina Winberg of the Sweden Democrats from the meeting, a Trump transition team member and a group of conservative U.S. and European lawmakers that were participating in the summit boycotted the briefing.