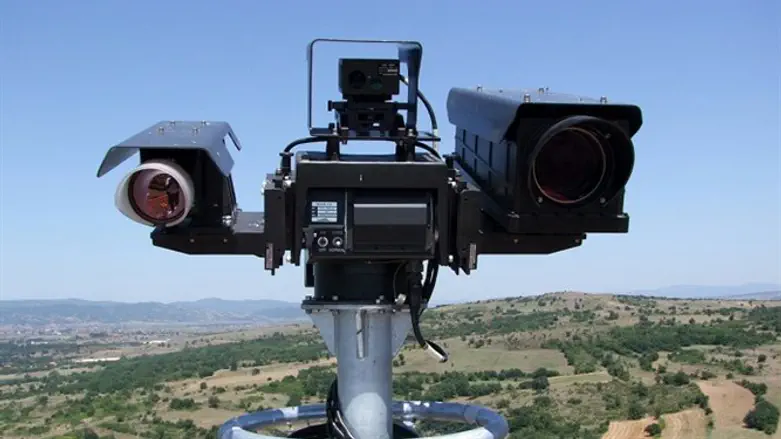 Elbit laser system
Elbit Systems

Elbit Systems Ltd. announced today that it was awarded two contracts from Rafael Advanced Defense Systems Ltd. for the supply of airborne laser designators, at a total value of approximately $35 million. The contracts will be performed over a three-year period and the systems will be supplied by Rafael to two countries in the Asia-Pacific region.
Elbit Systems' laser designators have been in the forefront technologically and operationally for over three decades. Elbit Systems' designators are based on cutting-edge technology, with specific focus on optimizing size, weight and power (SWaP), thus providing the optimal solution for ground and airborne systems alike.
Significant technological investments, as well as a large scale production infrastructure have enabled Elbit Systems to become a world leader in the field of lasers in general and laser designators in particular, with thousands of designators operational worldwide. The miniaturized laser systems provide aircrews with force multiplying capabilities, for a precise target designation and a rapid closure of the sensor to shooter cycle.
Elad Aharonson, General Manager of Elbit Systems' ISTAR Division said: "Elbit Systems has years of experience in developing advanced electro-optic systems including highly accurate and powerful laser designators. The awarded contracts reaffirm Elbit' Systems' commitment to the Asia-Pacific market and to its investments in local industries."
Elbit Systems Ltd. is an international high technology company engaged in a wide range of defense, homeland security and commercial programs throughout the world. The Company, which includes Elbit Systems and its subsidiaries, operates in the areas of aerospace, land and naval systems, command, control, communications, computers, intelligence surveillance and reconnaissance ("C4ISR"), unmanned aircraft systems, advanced electro-optics, electro-optic space systems, EW suites, signal intelligence systems, data links and communications systems, radios and cyber-based systems.
The Company also focuses on upgrading existing platforms, developing new technologies for defense, homeland security and commercial applications and providing a range of support services, including training and simulation systems.