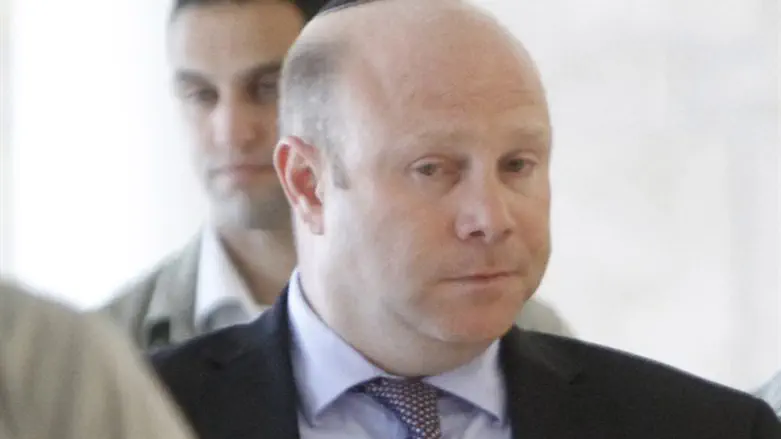 גיל שפר
צילום: פלאש 90
Israeli police have completed the investigation against the former chief of staff to the Prime Minister's Office, Gil Sheffer, on suspicion of sexual offenses.

The investigation began following a complaint filed in October of this year claiming that Sheffer, currently serving as Honorary Japanese Consul in Israel and formerly head of staff in the PMO, allegedly committed indecent acts against a woman while driving her in his car, that he took her to a social function against her will and prevented her from reaching her home, pressuring her in a way that made her feel trapped.

During the investigation Sheffer was questioned under warning on suspicion of indecent assault and false imprisonment offenses, testimonies were collected from witnesses, and various investigative tactics were employed.

A police statement said, "The findings of the investigation have established an evidentiary basis of alleged indecent act offenses committed by Gil Sheffer. No evidentiary foundation was established for the offense of false imprisonment."

Upon completion of the police investigation the findings, alleged infrastructure, and material evidence collected move to the Tel Aviv District Attorney for review and a decision on whether to file an indictment against Sheffer.
The alleged sexual assault did not take place while Sheffer was serving as Netanyahu's chief of staff. A previous allegation against Sheffer of sexual assault was not pursued due to it being reported after the statute of limitations had passed.
Sheffer has also been questioned about the so-called 'Residence Scandal' involving the prime minister's wife, Sara Netanyahu.