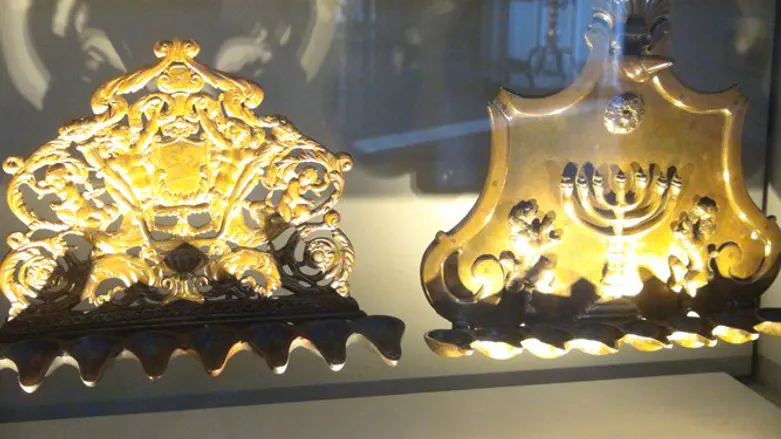 Menorahs at the exhibition
Eliran Aharon
The largest collection of Hanukkah menorahs from around the world are now on display at the Israel Museum.
The exhibit includes 120 menorahs, which are grouped by country of origin so visitors can recognize the varying styles of each country.
The oldest menorah in the museum dates to the 14th century.
credit: אלירן אהרון
credit: אלירן אהרון
credit: אלירן אהרון
credit: אלירן אהרון
credit: אלירן אהרון
credit: אלירן אהרון
credit: אלירן אהרון
credit: אלירן אהרון
credit: אלירן אהרון
credit: אלירן אהרון
credit: אלירן אהרון
credit: אלירן אהרון
credit: אלירן אהרון
credit: אלירן אהרון
credit: אלירן אהרון
credit: אלירן אהרון