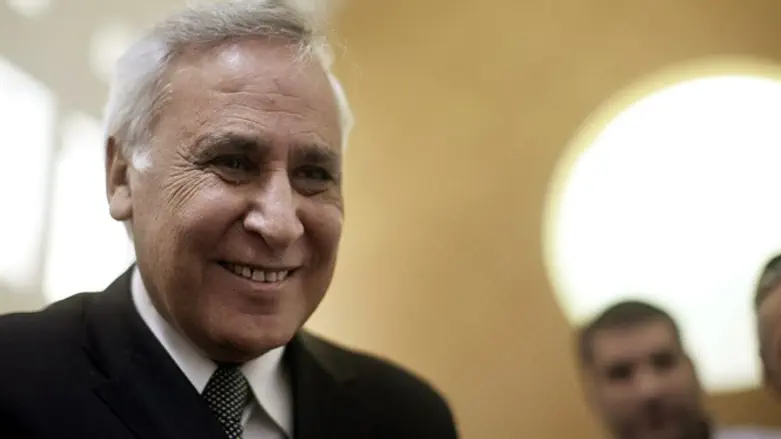 Moshe Katsav
Reuters
The state has decided not to appeal he decision of the parole board to grant former President Moshe Katsav's request for an early release from prison, according to a report by Channel 2.
State Prosecutor Shai Nitzan will receive the state's decision tomorrow on whether or not to appeal the decision. Channel 2 reported that the state has decided not to interfere with the parole board's decision.
The parole board made the decision to release Katsav on Sunday. The implementation of the decision was delayed to give the State Prosecutor, who opposed the release, time to appeal it.
The parole board imposed several restrictions on Katsav as part of the terms of his release from prison. He will not be allowed to leave the country, change his address without permission, or speak with the media, and he will remain under house arrest every night for the rest of his sentence.
Katsav will also continue his rehabilitation program,which will include daily sessions of Torah and Bible study at the Beit Midrash in Kiryat Malachi, and weekly attendance at a religious-rehabilitation group. He will also meet with a psychologist once a week.
Katsav's request for parole was granted after he had served five years out of a seven year term for rape.