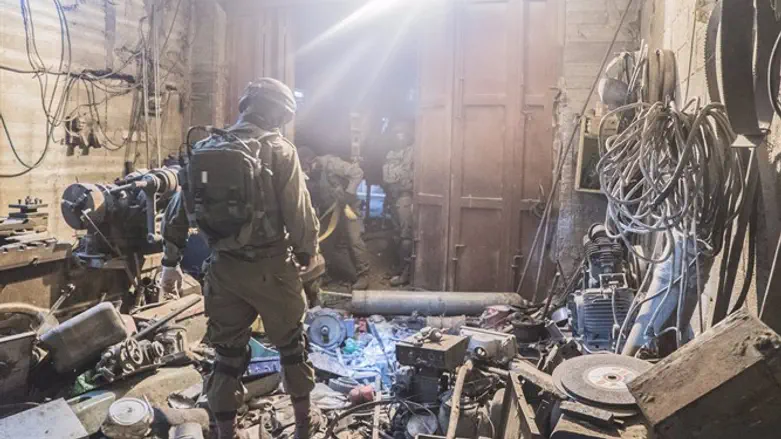 IDF soldiers in Hevron weapons factory
IDF Spokesperson
IDF forces operating in Judea overnight uncovered one of the largest underground gun factories ever found in Judea and Samaria.
Early Monday morning, Israeli soldiers found the factory, built beneath an apartment building near the city of Hevron.
Less than a mile away from the Jewish community of Hevron in the Al-Fah industrial zone south of the city, the factory was, up until its discovery, used to produce assault rifles and other weapons for use in terror attacks.
Authorities arrested the owner of the property and confiscated materials, equipment, and firearm parts found in the factory.
תיעוד: מפעל נשק גדול נחשף בחברון