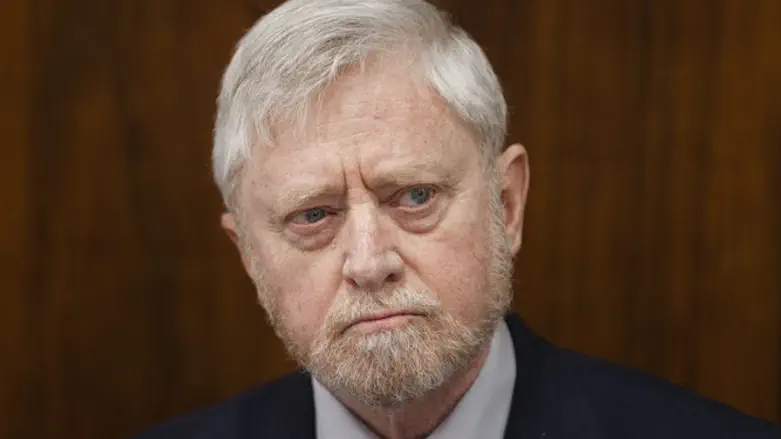 State Comptroller Yoseph Shapira
Flash 90
An Israeli delegation attended a conference in the Arab country of Abu Dhabi. The delegation's participation was brought about through international diplomatic efforts.
The delegation from the State Comptroller and Ombudsman's office was headed by the director of the office, Eli Marzel, and for the first time took part in a conference in the UAE country of Abu Dhabi. The conference was held at a congress of INTOSAI, The International Organisation of Supreme Audit Institutions.
This is the first time ever that an official Israeli delegation has participated in a conference taking place in an Arab country. Intensive diplomatic activity preceded the departure of the delegation, including efforts of the Foreign Ministry as well as international diplomatic efforts, in particular involving the Austrian Comptroller Dr. Margit Kraker.
Eli Marzel spoke before the congress and also conducted meetings with tens of representatives from comptroller's offices around the world.
It was also arranged that, in the near future, Israel will host an international seminar on the subject of cooperation between comptroller's offices around the world on issues of cyberdefense.
Last year, Israel opened a representative mission in Abu Dhabi, a move which was seen as a public expression of the covert relations which already exist between Israel and the UAE on many security-related and economic issues.