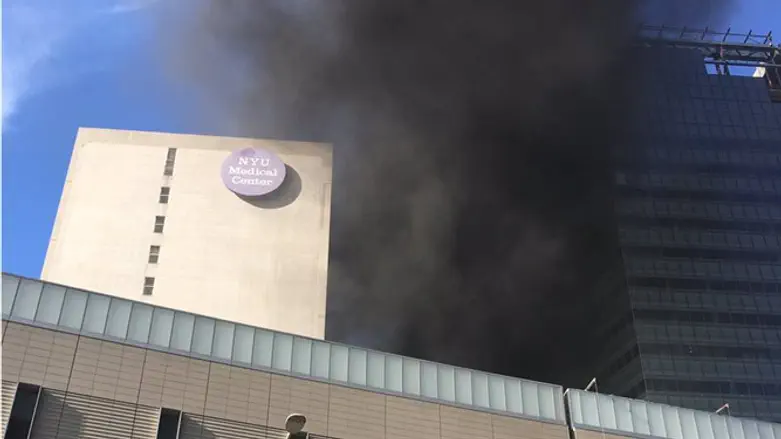 NYU Medical Center
צילום:Twitter
A fire broke out at a new building at NYU medical center on Wednesday afternoon.The cause of the blaze is still under investigation.
The fire broke out at a building under construction at NYU Langone Medical Center Wednesday, sending thick black smoke billowing over Manhattan and shutting down traffic in the area. The building in question is the Helen L. and Martin S. Kimmel Pavilion, a state-of-the-art 830,000-square foot tower which is set to open in 2018.
The city's Office of Emergency Management urged people to avoid the area and close windows near the scene as crews battled the blaze at First Avenue and East 30th Street. The flames were contained within an hour.
Thick plumes of black smoke could be seen wafting up from the hospital and could be seen as far away as Fifth Avenue.