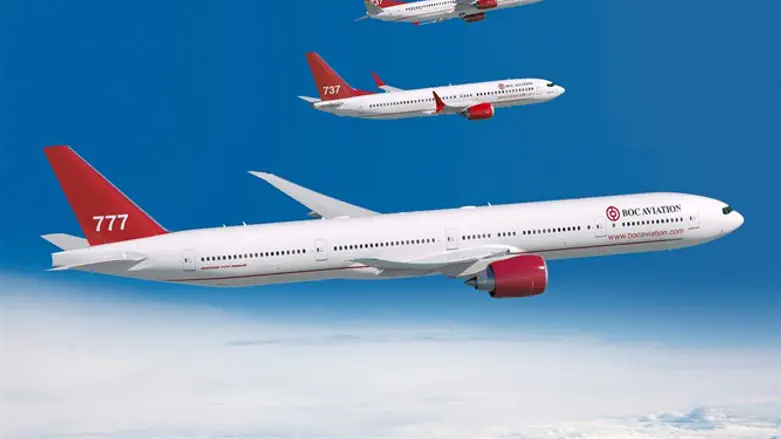 Boeing planes, the 737 and 777
Boeing
Boeing will supply Iran with no fewer than 80 commercial jet liners over the next ten years, beginning in 2018.
The Israel Hayom newspaper reports that though the deal signals commercial normalization between Iran and the U.S., Iran's military is actually threatening to cause a possible military clash with the U.S. Iran's Defense Minister Hussein Dehghan, speaking at security affairs conference in Tehran recently, said that the chances of a serious armed conflict with the U.S. in the Persian Gulf have grown following the election of Donald Trump.
The deal between Chicago-based Boeing and IranAir, valued at $16.6 billion, includes 50 737 jets and 30 of the 777 model. The U.S. Treasury Department gave the OK to Boeing to negotiate the deal with Iran three months ago. The US House of Representatives passed a bill in November seeking to block the sale of the jets to Iran. The bill has not been passed by the Senate.
At the same time, Reuters quoted an Iranian source as saying that an even larger deal is likely to be announced in the coming days with the European consortium Airbus, headquartered in Toulouse, France. The deal is set to include 118 commercial jets.