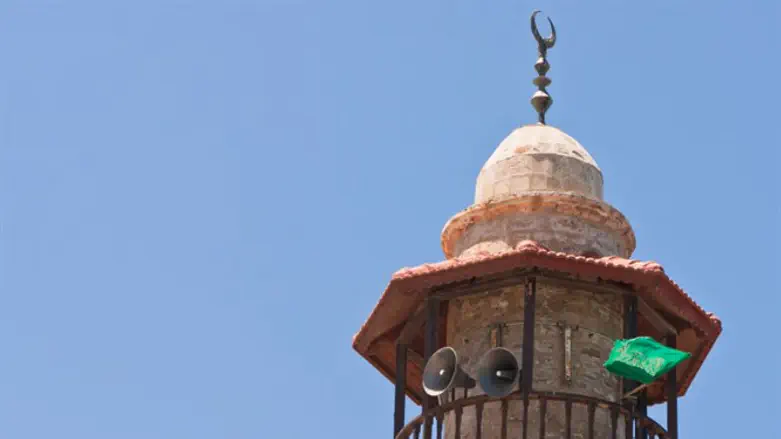 Muslim mosque
thinkstock
Israel Police are opposed to the proposed "Muezzin Law," and say they prefer to deal with issues at a local level, since legislation may cause the Arab community to turn violent.
Police are working to curb the large number of Arab crimes, and have hired more than 2,600 policemen for the purpose, and implemented programs which are expected to cost 2 billion NIS over the next five years.
"From a police perspective, it would be a mistake to legislate or otherwise focus on the muezzin," said a police report. "The issue of the muezzin is an extremely sensitive one, and we have decided not to make it into one of the foremost things we do in the Arab sector, since there are nationalistic priorities, such as razing terrorists' homes."
However, this does not help Israeli citizens who are woken up several times nightly by the blasts, which are not the norm in Arab countries. The police have received over 1,537 complaints about the muezzin recently, with 1,261 of them from residents of the Jerusalem neighborhoods Ramat Shlomo and Pisgat Ze'ev. There have also been many complaints from residents of Lod, Caesarea, Karmiel, Omer, Nazareth, and Migdal Haemek, as well as from residents of the Arab town of Jisr az-Zarqa.
The Muezzin Law, if passed, would prohibit places of worship from using loudspeakers. Though the law is aimed at enhancing all citizens' quality of life and does not differentiate between religions, it has been criticized as being anti-Muslim by Opposition MK Yair Lapid as well as by the haredi parties as endangering the "Shabbat siren." Changes in the law have been made to satisfy the haredi objections.
When the Muezzin Law was first discussed, Hamas leader Khaled Mashaal said Israel was "playing with fire." As well, MK Ahmed Tibi (Joint Arab List) called on Arabs to disobey the Muezzin Law and incited Arabs to November's arson intifada.