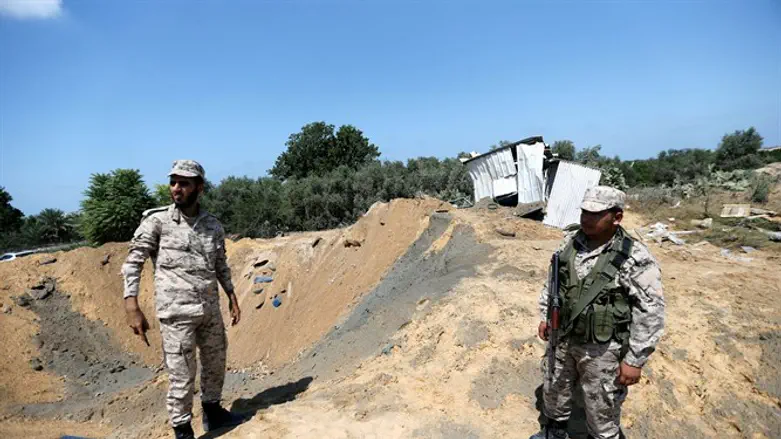 IDF Air Force targets Hamas in Gaza
Ibraheem Abu Mustafa, רויטרס
The South District Attorney's office submitted on Sunday an indictment to Hashalom Court in Be'er Sheva against Ra'ad Shemlach, citing numerous security offenses.
Shemlach, who is a Gaza merchant, reportedly used his entry permits into Israel to connect with another Gaza merchant for the purposes of smuggling into Gaza mechanical engineering equipment during the year 2016.
The indictment also says Shemlach sold tunnel digging equipment to Hamas, with the knowledge that Hamas would use the equipment to dig terror tunnels into Israel.
Shemlach was granted entry into Israel for business purposes. He is being charged for providing services or goods to terror organizations, as well as several other crimes.
The District Attorney requested Hashalom Court immediately detain Shemlach until all proceedings were successfully completed.
Shemlach is not the only Gazan abusing his entry permit into Israel. Last month, an indictment was filed against a Gaza fisherman who smuggled terror equipment for Hamas, and in September, a Gaza merchant was charged with smuggling diving equipment to Hamas' military wing.