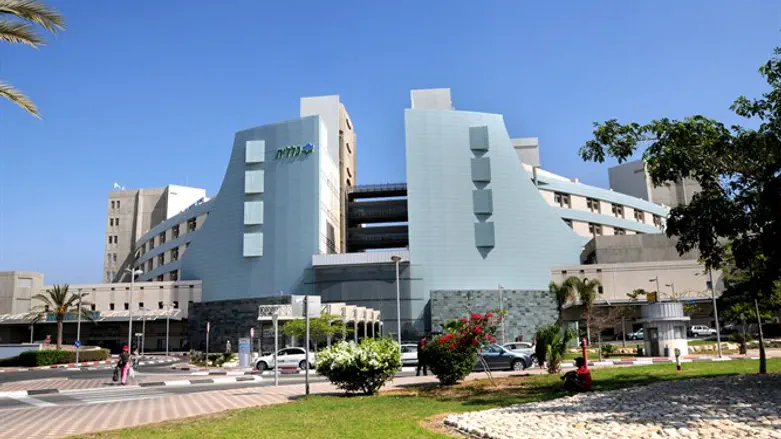 Soroka Hospital
Soroka Hospital
A new research done by the Center for Clinical Research and the Neurology Ward of Soroka Hospital, together with the Geography Unit of Ben Gurion University, found a link between pollution and a person's risk of suffering a stroke. The research took area of residence into account and investigated the circumstances surrounding stroke patients under the age of 55.
Included in the research were 5,000 stroke patients.
The research found that strokes in patients over age 55 were not linked to air pollution, but younger patients were at a 10% higher risk of suffering a stroke if they had been recently exposed to air pollution.
Especially at risk were those under age 55 who lived less than 75 meters from a main road. These patients were at a 20% greater risk of suffering a stroke than those who lived further away.
Dr. Gal Ifergen, who serves as the head of Soroka's Neurology Unit, said, "As of late, we know there is a connection between heart issues and pollution, and we have now found that strokes are also connected to pollution. We estimate that exposing lungs to particles of pollution begins an inflammatory process which influences not only the lungs but other body parts as well, and raises the chance of the person experiencing clotting issues. In turn, this raises the person's risk of experiencing a stroke."
15,000 new researches on strokes are done each year, and a quarter of them are done on patients under 55.
Dr. Ifergen also said sudden strokes can be identified easily if you know the signs. These include:
- a sudden change in the person's state of consciousness
- sudden paralyzation on one side of the body, such as a hand or foot
- sudden paralyzation of one side of the face
- sudden asymmetry of one side of the face
- sudden speech disturbances
- sudden loss of vision in one eye
- sudden loss of feeling in one side of the body
- sudden dizziness or loss of balance
Any situation in which one or more of these symptoms are present requires professional emergency care. If you see someone suffer a stroke, call an ambulance immediately.