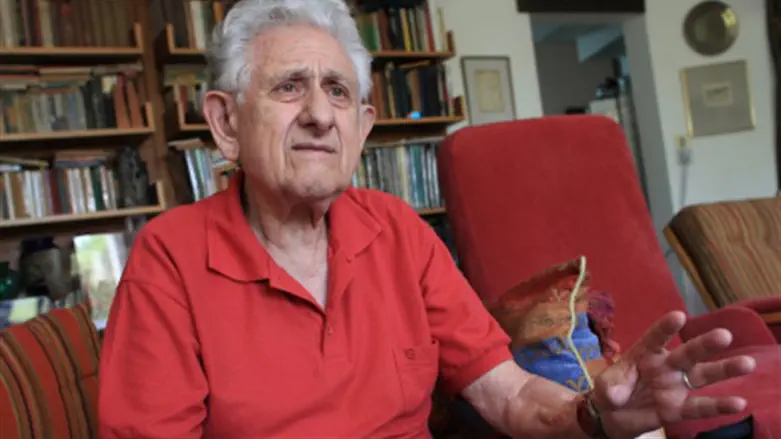 Elyakim Haetzni
Flash 90
Former MK and publicist Elyakim Haetzni warned of the possible political ramifications of evacuating Amona in an interview with Arutz Sheva.
"In the past we've seen demolition in the Ulpana project and the Draynoff houses, but there was recovery [in those cases]." he said. "Here, however, an entire town would be erased, and this could have a negative impact, especially in light of the new US administration. Our relationship with the new administration would be formed in the context of the destruction of a town in Binyamin."
Haetzni said that Prime Minister Binyamin Netanyahu must take dramatic steps to show his commitment to the Jewish communities of Judea and Samaria, in order "to counter the effect of erasing an entire community. The government claims that it is doing this because it has no choice and not because it has malicious intent like [former Prime Ministers] Sharon and Olmert, and I want to believe that."
He called on the government to clarify to the Israeli people and to President-elect Donald Trump that the evacuation of Amona is a unique situation that does not reflect the government's policies, and for the government to adopt the recommendations of the Levy report that Israel has the right to build in Judea and Samaria.
He said that the government should "begin to build" and that it should "abolish" the letter former President George W. Bush sent to Ariel Sharon - reneged on by Hillary Clinton and Barack Obama for whom even that was too much - stipulating that the US was not opposed to Israel keeping the so-called "settlement blocks." Haetzni said that the letter forced Jews in Judea and Samaria "into ghettos."