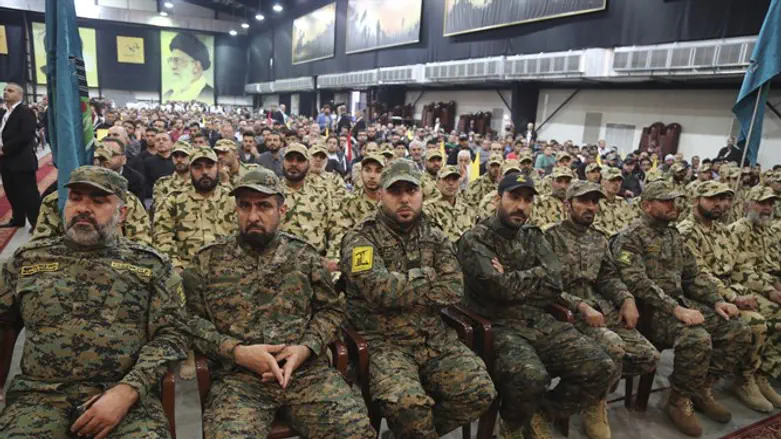 Hezbollah terrorists
Reuters
The IDF has published a map on its Twitter page revealing that Hezbollah has taken over more than 200 towns and villages in southern Lebanon since the 2006 Second Lebanon War, Channel 2 News reported Tuesday.
Some of the houses, in which innocent citizens of Lebanon reside, have become rocket launching sites, headquarters and warehouses for rockets. The targets displayed on the map will be the ones attacked by the IDF should a new war be launched on the northern front.
The map includes nearly 10,000 potential IDF targets about which Israel has collected intelligence in recent years, and is presented to all the foreign diplomats who visit Israel, according to Channel 2 News. It was recently presented by Israel's UN Ambassador Danny Danon as well.
Israel's goal in using the map is to show the world the truth about Hezbollah, and warn that despite the fact that Hezbollah is currently investing most of its efforts on the civil war in Syria, it continues to rearm and prepare for a confrontation with Israel.
According to foreign reports, Israel continues to prevent Hezbollah's military buildup by launching air strikes on arms shipments meant for the terror group, most of which come from Syria.
One of these air strikes attributed to Israel came last week, when Arab media reported that Israel targeted a convoy of cars belonging to the Hezbollah terrorist group.
Israel does not usually comment on reports on attacks which appear in the Arab media.