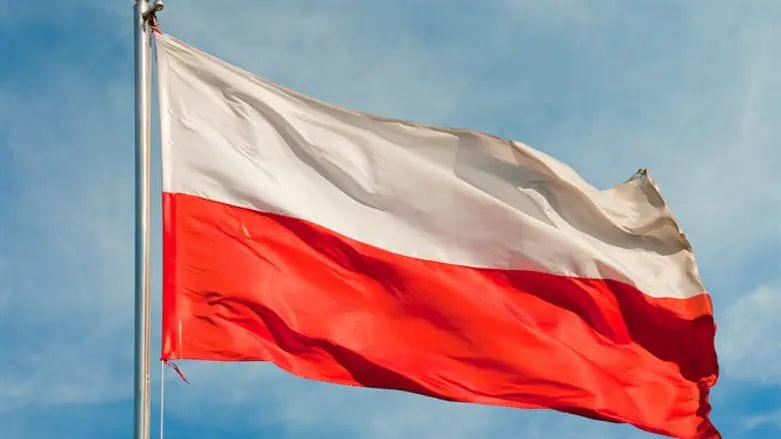 Flag of Poland
iStock
A Jewish organization has created a database with the goal of helping thousands of Holocaust survivors or their heirs reclaim lost property in Warsaw, Poland, the AP reported.
A recently passed Polish law gives claimants six months to file claims for more than 2,600 properties in Warsaw which changed ownership as a result of World War 2. Many of the properties are believed to have been Jewish-owned before the Nazi occupation of Poland.
If a claimant fails to file a claim before the deadline he or she will have permanently relinquished ownership over the property under the new law.
The database was set up by the World Jewish Restitution Organization (WJRO) in order to help Holocaust survivors and their families find their property and file a claim before the deadline.
"There is now a very limited opportunity for some kind of justice for people who suffered so much," said Gideon Taylor, chair of operations for the WJRO.
Holocaust survivors have faced difficulties reclaiming lost property since World War II. Reclaiming property was impossible for decades while Poland was under Communist rule, and successful cases of restitution of property have only come after long and complicated legal proceedings. The process of restitution is further complicated for survivors or their heirs who no longer live in Poland.
The WJRO's database matches the addresses listed by the Polish government with names from historical records.
Poland was home to 3.3 million Jews before the Holocaust, about 90 percent of whom were murdered by the Nazi regime.