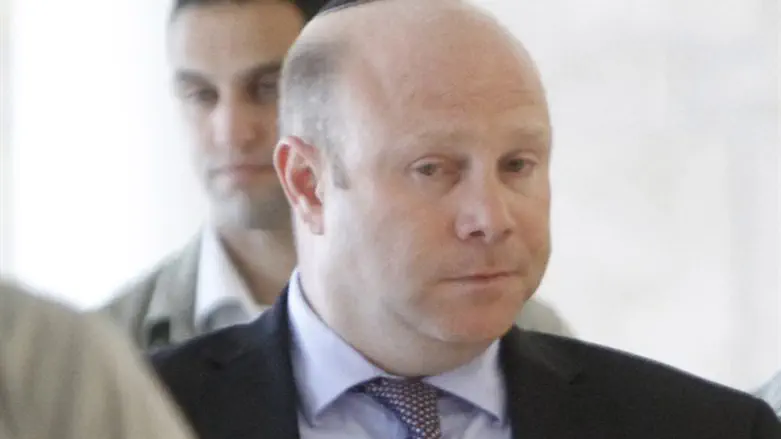 Gil Sheffer
Flash90
It has been revealed that Prime Minister Binyamin Netanyahu's former chief of staff, Gil Sheffer, is the unidentified confidant of the prime minister who has been under investigation for over a month on suspicion of sexually assaulting a woman.
Sheffer was questioned under caution Tuesday and placed under house arrest for 5 days.
Channel 2 reported that Sheffer had offered a ride home to a woman who performed at a conference which he had attended, but once in his car he plied her with alcohol against her will and proceeded to touch her. He then allegedly took her to his apartment where he kissed her against her will and refused to let her leave.
Sheffer has also been questioned about the so-called 'Residence Scandal' involving the prime minister's wife, Sara Netanyahu.
The alleged sexual assault did not take place while Sheffer was serving as Netanyahu's chief of staff. A previous allegation against Sheffer of sexual assault was not pursued due to it being reported after the statute of limitations had passed.
Sheffer's lawyer said that nothing would come of the investigation and that the claim's that his client sexually assaulted a performer are "ridiculous."