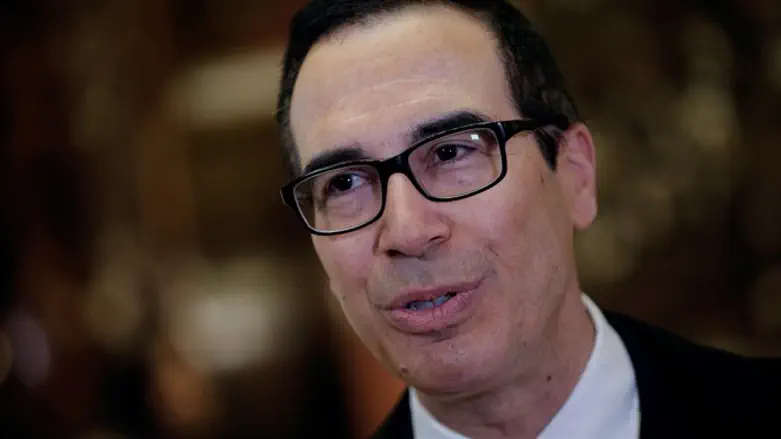 Steve Mnuchin
Reuters
Trump campaign finance chief Steve Mnuchin confirmed that President-elect Donald Trump has selected him to serve as Treasury secretary.
Mnuchin made the announcement during an early morning CNBC interview appearing with billionaire investor Wilbur Ross Jr., who has been nominated as Commerce secretary.
Mnuchin, 53, who is Jewish, made his fortune as a banker for Goldman Sachs, and has also helmed smaller banks and also produced the blockbuster films "Avatar" and the "X-Men," among others.
Multiple media outlets, including Politico, The New York Times and The Washington Post, said in alerts posted late Tuesday that Mnuchin was Trump's Treasury pick.
Mnuchin, who backed Mitt Romney in the 2012 election and joined the Trump campaign in April, was among the earliest of Republican establishment figures to support Trump's insurgent campaign for the party's nomination. His father is the noted art dealer Robert Mnuchin, who also made his fortune at Goldman Sachs.