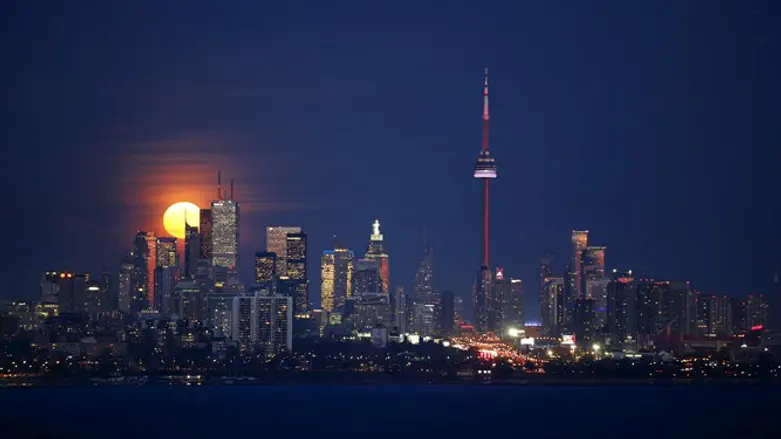 Toronto
Reuters
Students at the Ryerson University in Toronto on Tuesday night staged a walkout rather than vote on a resolution to commemorate Holocaust Education Week, JTA reports.
Local members of the anti-Israel Students for Justice in Palestine and the Muslim Students Association reportedly staged the walkout during the semiannual general meeting of the Ryerson Student Union.
The meeting lost its quorum, said B'nai Brith Canada.
The resolution, which was submitted by a member of the Ryerson Hillel Jewish students' group, called on the Student Union to offer annual Holocaust education programs to emphasize "the value of pluralism and the acceptance of diversity."
The resolution made no mention of Israel, noted JTA.
In 2014, the Ryerson Student Union voted to join the anti-Israel Boycott, Divestment and Sanctions (BDS) movement. The resolution passed then prohibits the student group from having ties with companies that do business in Israel, including Home Depot, Costco and Sears. As well, Sabra hummus was removed from the campus cafeteria.
That vote, in April of 2014, came two weeks after Toronto's York University student union voted to join the BDS movement. It was preceded by Windsor University in Ontario.
"What starts with BDS does not end with BDS," said Amanda Hohmann, national director of B'nai Brith's League for Human Rights. "More often than not, BDS is simply a gateway drug to more blatant forms of anti-Semitism."