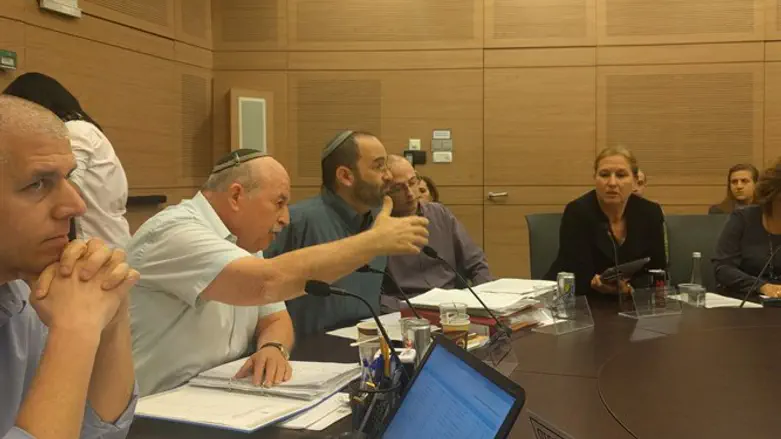 Meeting on Regulation Law
Knesset Spokesperson
The Cabinet will convene Tuesday to discuss the possibility of regulating the Jewish communities in Judea and Samaria.
There will be two issues discussed - regulating the Jewish communities as a whole, and regulating the town of Amona in particular.
A debate was held Sunday in which various possibilities for Amona were raised. No progress was made, however.
Amona is scheduled to be demolished in less than a month, by December 25.
The Joint Committee of the Constitution, Law and Justice and the Foreign Affairs and Defense Committees, led by MK Nissan Slomiansky (Jewish Home), is amending the Regulation Law to prepare it for another vote in the Knesset.
The bill stipulates that the government can compensate landowners on whose property Jewish towns had been built. Proponents hope that the passage of the bill would save the 40 families living in Amona from eviction.
Former Deputy Attorney General Mike Blass reiterated Attorney General Avichai Mandelblit's opinion that the bill is indefensible to the High Court, saying it "undermines Israel's character as a democratic state, violates the principles of international law, and creates a legal risk for all involved.
Committee chairman Slomiansky said that the first reading for the bill would take place Tuesday, but it could be delayed until Wednesday to accommodate the requests of opponents of the bill.