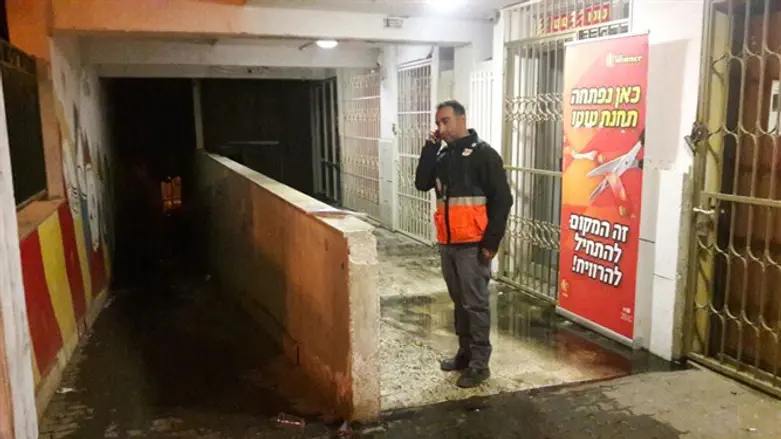 Fire in Ma'aleh Adumim
Magen David Adom spokesperson
A fire on Saturday in Ma'ale Adumim injured 12 people, some from smoke inhalation and others from an electrical short.
All the residents were successfully evacuated from the building and the fire was extinguished.
A 52-year-old woman, a 25-year-old woman, and a 20-year-old man were critically injured from smoke inhalation. All the victims were transferred to hospitals in Jerusalem. Nine others, including a four-month-old baby, also suffered light injuries from the blaze.
The firefighting crews estimate the blaze was caused by an electrical short in the 20-story building.
Magen David Adom paramedics Yoni Harel, Yaakov Aharon and Aviv Beitan, who arrived on the scene, said, "We saw a residential building surrounded by thick smoke, you couldn't get into the stairwell and people were screaming for help."
"The firefighters, who came with a crane and ladders, brought people out to us. The victims were suffering from smoke inhalation, and some were unconscious. We administered medical aid, including CPR, and transferred them to hospitals. Our team also treated other residents who had suffered from smoke inhalation," they added.