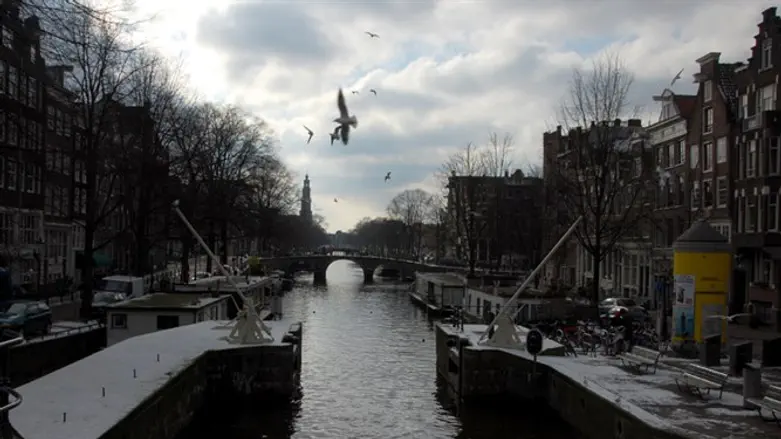 Amsterdam
Flash 90
A plot by a Islamic terrorist cell to attack a synagogue in Amsterdam was foiled by Dutch intelligence authorities, according to a report by the Dutch daily, De Telegraaf.
De Telegraaf obtained a dossier from the Dutch Criminal Intelligence Agency (TFI), which described a "James Bond-like plan" to attack a synagogue and a bank.
An individual of Moroccan descent was identified as a member of the cell planning to carry out the terrorist attacks. He and other individuals associated with the Arrayan Mosque in northern Amsterdam are suspected by the TFI of involvement in Islamist radicalization and jihad-related activities.
Awi Cohen, a board member of Likud Netherlands, told the Algemeiner that the plot is the latest evidence of the "very unsafe environment for Jews" in the Netherlands.
"Because of the large influence of the Left and extreme Left in the Netherlands, the problem [of Islamist terror] is not taken seriously enough," Cohen said. "They don't want to acknowledge the problems that come from immigration and 'multiculturalism,' and call issues raised about safety 'Islamophobia.'" Cohen told the Algemeiner.
The Chief Rabbi of the Netherlands Rabbi Binyamin Jacobs told Arutz Sheva several years ago that Jews should simply leave the country as they have no future there..