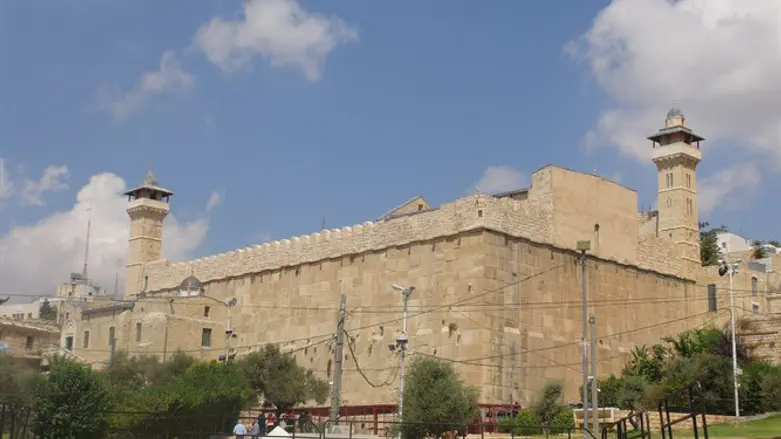 Hevron
Arutz Sheva
The Commander of Regional Defense for the Yehuda region, Eitan Dana, told Arutz Sheva that soldiers are proud to guard Jews flocking to Hevron this Shabbat.
It will be remembered that this Shabbat corresponds with the reading of the Torah passages that relate to Abraham's burial of Sarah at the Cave of Machpela in Hevron. Every year, on the Shabbat when these passages are read, Jews from around the country come to Hevron in commemoration.
"The Nation of Israel feels the need to come here in its thousands and, as far as we're concerned, it is a great privilege to provide security to visitors. Nobody should come out of this Shabbat having felt a lack of security," Dana said.
Dana estimates that Hevron will see thousands of visitors on Shabbat. "We understand that there are to be some five thousand visitors. We will enable everyone to travel safely on his way here, whether traveling in a private vehicle or bus, whether from Be'er Sheva, Jerusalem, Kiryat Gat. Many security officials are participants in this mission, and all are ready."
Dana said that no limitations will be placed on sleeping arrangements. "As far as we're concerned, the security is for everyone - those in houses, parks, streets. It is our obligation to provide security for all the visitors irrespective of where they are."
He also noted that forces are ready for any scenario, including arson. "Our central mission is security, and we are working in conjunction with firefighters. [We are ready] if the need arises."