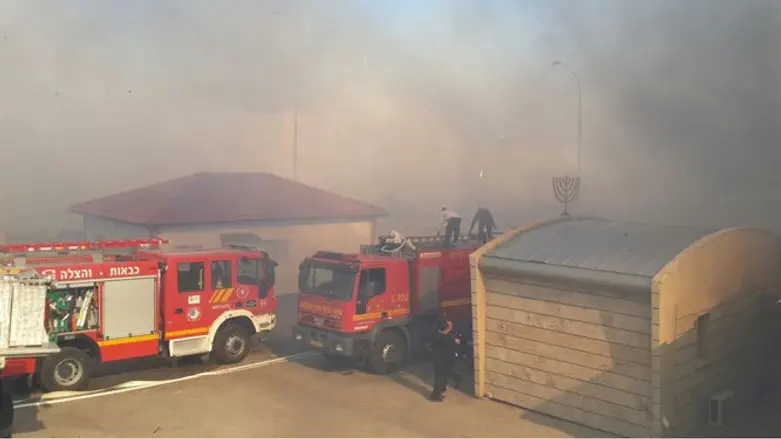 Fire in Haifa
Fire Department
Prime Minister Binyamin Netanyahu said that the arsonists who set many of the wildfires which have broken out across the country are terrorists.
"Every fire caused by arson, or incitement to commit arson, is terrorism for all intents and purposes, and we will bring them to justice." the Prime Minister said in a press conference Thursday.
Interior Minister Gilad Erdan said: "It's already pretty clear that some of the fires are the result of arson. As the prime minister said, this is terror by arsonists."
Erdan confirmed that several arrests have been made, but "at the moment the police are not interested in divulging further information."
Netanyahu also spoke of the efforts by Israel and other countries to help fight the fires.
"Firefighting planes from Israel and around the world are the critical component [in fighting fires]. That's why we have built the fire air squadron, and it is doing an excellent job. Countries are joining hands. But we need more help from abroad. Russia, Greece, Italy Cyprus, Croatia and Turkey have already answered the call. By midnight two additional planes Russian President Vladimir Putin has sent will be here."
60,000 people have been ordered to evacuate their homes in Haifa due to the wildfires. The damage and destruction to nature - woods, flora and forest creatures - is immeasurable at this point.