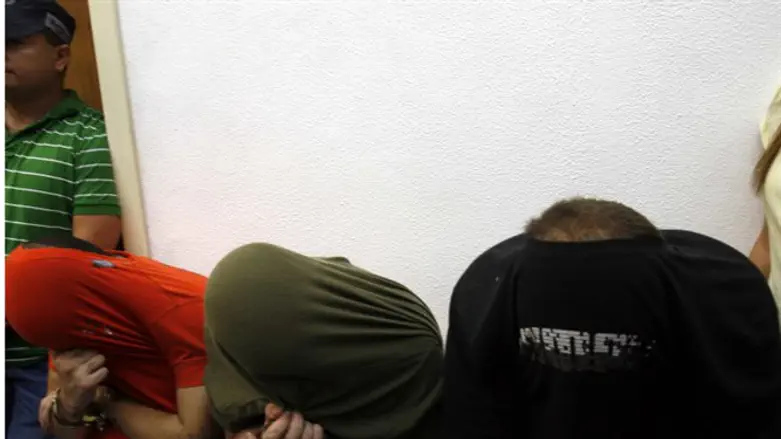 neo-Nazis
Flash 90
Rabbi Abraham Cooper and Marvin Hier, the leaders of the Simon Wiesenthal Center, called on President-elect Donald Trump to condemn an event where Nazi salutes and terminology were used to hail his election as a victory for white supremacy.
"President-elect Trump has continued to denounce racism of any kind and he was elected because he will be a leader for every American," Trump's transition team said when asked by NBC to comment on the event. "To think otherwise is a complete misrepresentation of the movement that united Americans from all backgrounds."
Rabbi Cooper and Hier called on Trump to go further and to condemn the event and its keynote speaker, Richard Spencer, directly.
"Watching Spencer using Nazi slogans to spew forth his hate was sickening," they said in a statement. "We call on our future president and commander-in-chief to take on Spencer and his ilk directly."