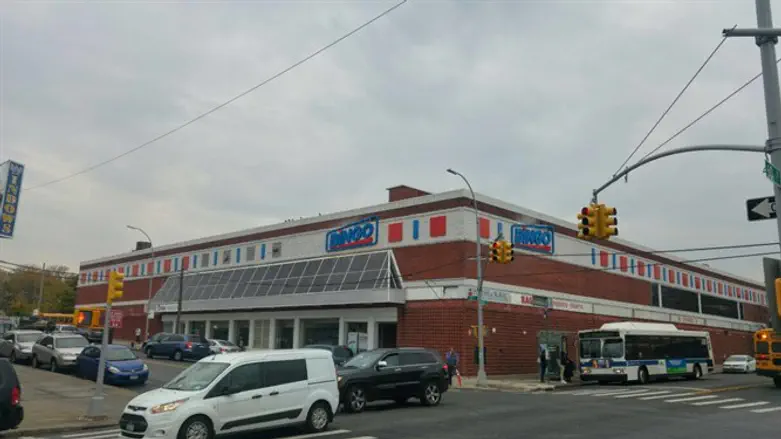 'Bingo' in Brooklyn
Osher Ad
The popular Israeli supermarket chain Osher Ad is hoping to replicate its successful business model abroad, unveiling its first American branch this week.
The new store, operating under the name "BINGO" opened its doors in Brooklyn, New York, represents a $9 million investment by Osher Ad.
Covering 70,000 square feet, the building now housing BINGO was previously owned by the now bankrupt company Pathmark.
If all goes well, the new store will be just the first of a series of stores in the US.
A statement issued by Osher Ad following the opening of BINGO noted that the company was the first Israeli retailer to enter the American market.
"We are happy to be the first Israeli retail chain to enter the American market," the statement read. "This is an area with a high growth potential, and it is our intention to continue to expand into other American markets."
Founded in 2009, Osher Ad now operates 15 branches across Israel.
Inside Bingo
Osher Ad
Inside Bingo
Osher Ad