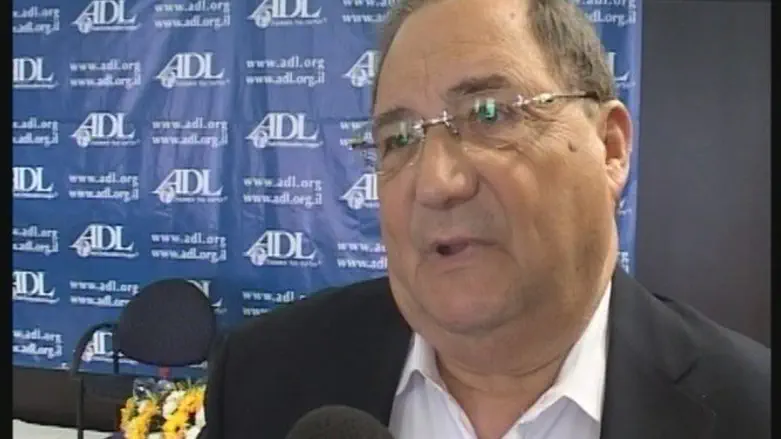 ADL National Director Abe Foxman
Yoni Kempinski
JTA - Abraham Foxman, the former longtime national director of the Anti-Defamation League, said he will not be attending a Zionist Organization of America dinner which features Trump's advisers on Israel, because he claims the event has been "politicized."
Foxman had planned to attend Sunday's dinner, which will feature a speech by Stephen Bannon, a senior adviser to Donald Trump whose appointment has been met with harsh criticism in anti-Trump circles. Bannon formerly ran Breitbart News, a website Bannon called "the platform for the alt-right."
Foxman said in a statement Wednesday that he would not be going to the gala, a decision he said came after the ZOA publicized the former ADL leader's intention to attend.
"ZOA manipulated and abused my trust when they announced my decision to attend without my permission because they have politicized this event," the statement said. "My intention was solely to be in attendance to honor Bernie Marcus, and not to make any political statement."
Marcus, a co-founder of Home Depot, is being honored at the dinner. On Tuesday Marcus, a board member of the Republican Jewish Coalition, published a statement supporting Bannon's appointment. Bannon has come under fire from a number of liberal Jewish groups, including the ADL, which for years was nearly synonymous with Foxman's name.
On Thursday, ZOA President Mort Klein accused Foxman of lying in his statement. ZOA has attacked ADL a number of times in recent years for its stance on laws prohibiting Israel boycotts and over accusations that ADL supports the Black Lives Matter movement, which did not denounce those parts of the organization taht endorsed an Israel boycott.
"He knew Bannon was going to be there," Klein said. "He lied and says we misled him. What did we mislead? [Bannon] asked me if he could come, I said OK."
ZOA publicly supports Bannon's appointment. Klein claimed that when Bannon called Breitbart a platform for the alt-right, he meant to expose and demean the movement, not promote it.
"He gave them a platform, in his opinion, to expose what lunatics and haters they are," Klein told JTA. "You can disagree with that. It doesn't make him an anti-Semite or a homophobe or an Islamophobe."
The ADL, now led by CEO Jonathan Greenblatt, who was strongly against Trump in the elections, this week decried Trump's appointment of Bannon as a top White House adviser, saying Bannon's association with "unabashed anti-Semites and racists" is disqualifying.