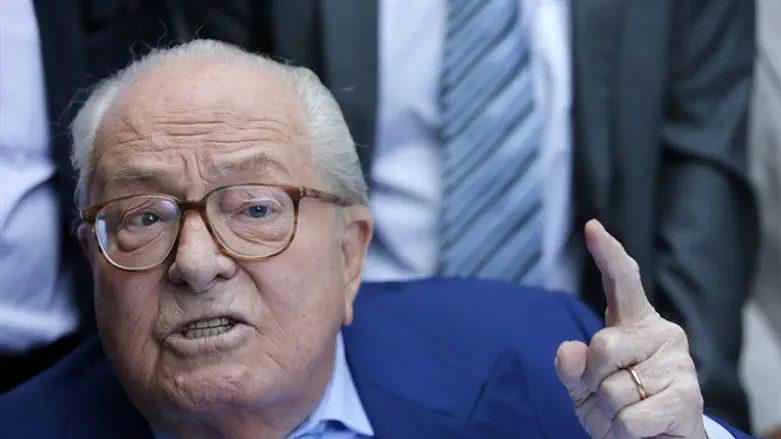 Jean-Marie Le Pen
Reuters
A suburban Paris court upheld a decision by the far-right National Front party to expel its founder, Jean-Marie Le Pen, after he made several comments amounting to Holocaust denial.
The court in Nanterre, where the party's headquarters are located, also ruled, however, that Le Pen should be allowed to keep his title of honorary president of the party and that the National Front must invite him to leadership meetings or face a fine. The party was ordered to pay Le Pen $16,000 in damages for preventing him from carrying out his functions as honorary president over the past year.
The suspension of Le Pen and later expulsion came under the party leadership of his daughter, Marine, a candidate in the French presidential elections next year.
Jean-Marie Le Pen, 87, was charged last year by French prosecutors with genocide denial, which is forbidden in France, in connection with his statement originally made in 1987 and reiterated last July that the Nazi gas chambers were "just a detail of World War II."
Marine Le Pen has sought to gain mainstream acceptance for the National Front by distancing herself and the anti-immigrant party from her father's anti-Semitic rhetoric. Jean-Marie Le Pen has since disowned his daughter.