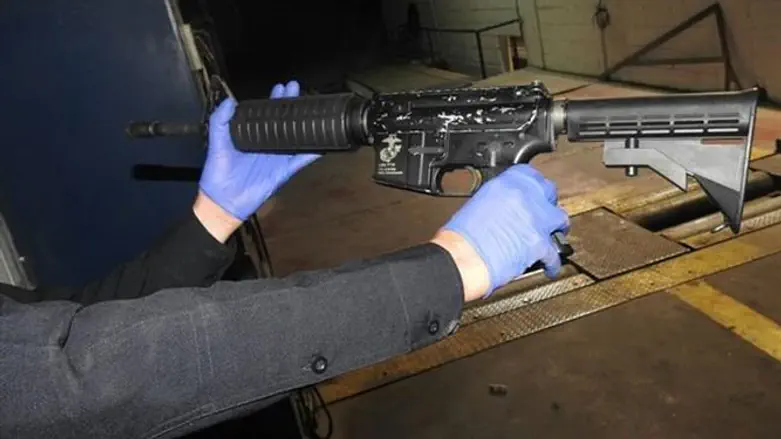 M-16
Police spokesperson
Israeli security forces captured six wanted terrorists across Judea and Samaria in a series of pre-dawn raids.
The operations, conducted in cooperation between the IDF and the Israeli Police Department's Judea and Samaria District, targeted terror suspects wanted for incitement and attacks against Israeli civilians and military forces.
In Gush Etzion, south of Jerusalem, one terrorist was captured in Takua, an Arab village near the Jewish town of Tekoa. A second terrorist was arrested in Hussan, near the Jewish city of Beitar Illit. An additional two terror suspects were nabbed in El Aroub, in the southern portion of Gush Etzion.
In Samaria, one suspect wanted for alleged involvement in anti-Jewish incitement was arrested in Qalqilya.
A sixth suspect was arrested in the Jordan Valley area.
In addition to the arrests, IDF forces uncovered a weapons cache in the village of Mirka in the Jenin district.
An M-16 assault rifle, pistol, and several magazines of ammunition were confiscated.