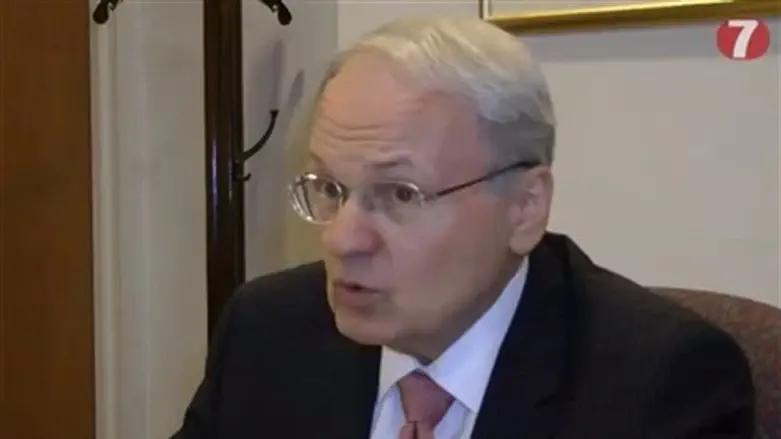 Mort Klein
צילום: INN
Within hours after the Trump/Pence election victory, the Zionist Organization of America (ZOA) invited President-elect Trump's top Israel advisors David Friedman and Jason Dov Greenblatt to attend ZOA's annual gala dinner at the Grand Hyatt in New York City on Sunday evening November 2Oth, 2016.
The President-elect's top Israel policy advisors have advised that they will attend. They will join an impressive all-star list of speakers and honorees at the ZOA dinner, including Home Depot co-founder Bernie Marcus; Dr. Miriam and Sheldon Adelson; Israeli Ambassador to the UN Danny Danon; Chair of the House of Representatives Foreign Affairs Committee Congressman Ed Royce; former "Entrepreneur of the Year" Dr. Bob Shillman; N.Y. Daily News and U.S. World & News Report publisher Mortimer Zuckerman; Lowes CEO, former Chairman of the Conference of Presidents of Major American Jewish Organizations and head of the Jewish Agency James Tisch; major philanthropist Ira Rennert; and Professor Alan Dershowitz.
ZOA President Morton Klein stated: "We are eagerly looking forward to learning more at the ZOA dinner about the current situation in Israel and what the new Trump administration will mean for the future of Israel and the American Jewish and pro-Israel community."
Mr. Klein also noted that the Joint Statement from President-elect Trump's Israel Advisory Committee's Co-Chairs Jason Dov Greenblatt and David Friedman spelled out Trump/Pence administration policies that signal that the new administration may very well become the most pro-Israel administration in history and a champion of the fight against anti-Semitism.
These policies include:
*Trump/Pence administration pledges to take strong legislative and diplomatic actions to combat anti-Semitic BDS and labeling campaigns, and to have the U.S. Justice Department investigate the coordinated intimidation of Jewish and pro-Israel students on college campuses;
*Rejection of the false, anti-Semitic notion that Israel is an "occupier" of Arab lands;
*A commitment to cutting funding to UN organizations that persistently slander the Jewish State;
*An end to the Obama administration's unconstitutional limitations on Congressional defense aid to Israel;
*A commitment to pressure the Palestinian Authority to stop promoting hatred and violence against Jews in PA schools, media and speeches;
*A pledge to recognize Jerusalem as Israel's capital and finally moving the American embassy in Israel to Jerusalem.