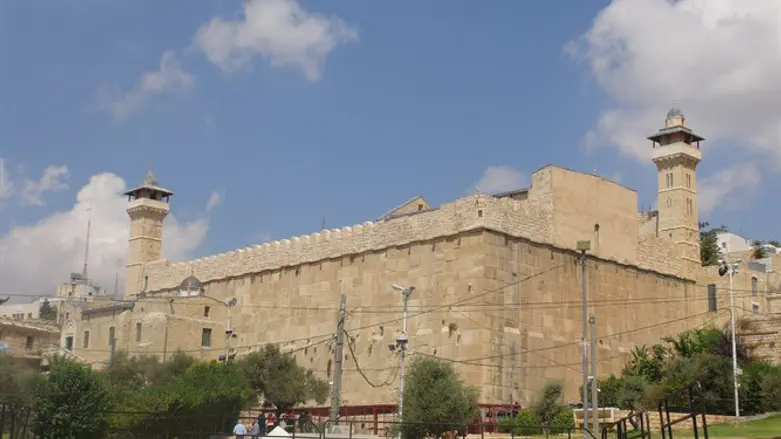 Hevron
Arutz Sheva
Thousands of Jews will converge on Hevron next week for Shabbat Chayei Sarah, during which Jews read the Torah portion in which the Biblical patriarch Abraham buys the Cave of the Patriarchs in Hevron.
The theme of this year's event, which is being held in conjunction with the 'Women in Green' organization, is "Israeli Sovereignty," to commemorate the 50th anniversary of the liberation of Hevron during the Six Day War.
Guests will come from around the country and around the world, as they do every year. Many find accommodation in the Jewish Quarter of Hevron and in the nearby town of Kiryat Arba. Many sleep in tents, the way Abraham did 4,000 years ago when he bought the Cave of the Patriarchs.
The central experience of the event is the prayer services in the Cave of the Patriarchs, one of the holiest sites it Judaism. The Biblical patriarchs and matriarchs, Abraham, Isaac, Jacob, Sarah, Rebecca, and Leah, are buried at the site. Jews revere the Cave of the Patriarchs not only as the burial site of their ancestors, but as the first location in the land of Israel that was purchased and owned by the Jewish people.