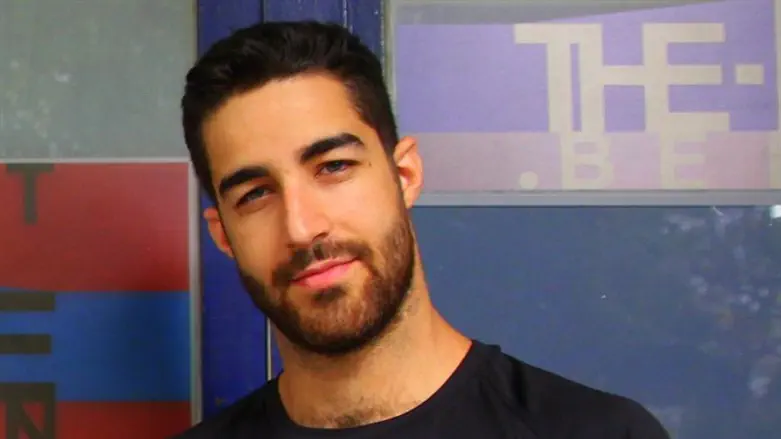 כפיר יצחקי
צילום: אלירן אהרון
A year after the terrorist stabbing attack in Rishon Letzion that injured three people, two of them critically, an Arutz Sheva reporter returned to the scene with Kfir Yitzchaki, who chased down the terrorist and neutralized him.
Yitzchaki has years of experience in various forms of martial arts, was formerly a fighter in the elite Duvdevan commando unit, and led the hand-to-hand fighting instruction in the unit. He now owns an international combat training organization, training civilians, police officers, and security personnel around the world.
"Dealing with someone who's running with a knife is in some ways even more dangerous than a firearm. There's no grey area, and the neutralization needs to be faster," he said, in speaking about his pursuit of the terrorist.
"I was raised on the values of the Torah, on 'don't stand by the blood of your neighbor,' and that it's an obligation to keep the terrorist from hurting other people. It's an important principle in Judaism. The terrorist had to be killed or at least made to lose consciousness and handcuffed."
Yitzchaki concluded with the message, "when I started the chase and saw the terrorist with the knife eye to eye, I knew that I was likely to be injured or killed. Fortunately, through the skills I've acquired, I was left with just bruises that were from other people who tried to help out in the incident and who mistakenly attacked me in the confusion. That was the only time I was glad to have received a beating, because despite the mistake, it felt like other people were backing me up at a critical time. Therefore, I urge citizens to actively help out in similar incidents, making use of hard objects from the area as weapons against the terrorist."