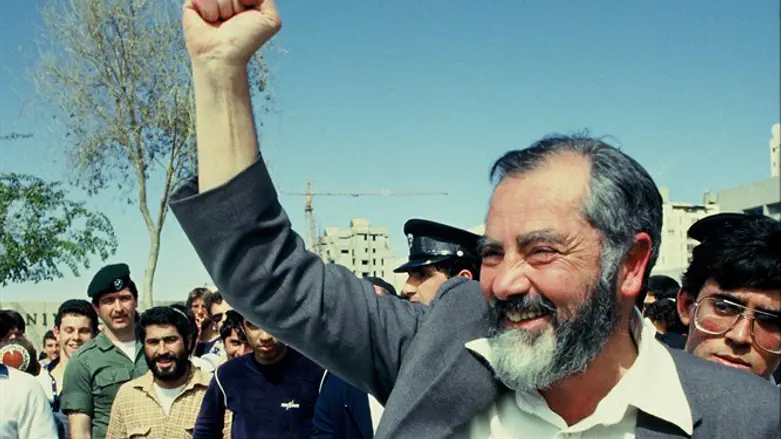 Rabbi Meir Kahane (Illustration)
Flash90
Likud MK and Temple Mount activist Yehuda Glick will address a memorial in honor of the late founder of the Jewish Defense League and Kach MK, Rabbi Meir Kahane, NRG reports.
Rabbi Kahane, whose Kach party advocated transferring Israel's Arab population out of the country, was banned from the Knesset in 1988, after winning a single seat in 1984. The party was outlawed six years later.
A controversial figure among both American and Israeli Jews, Rabbi Kahane drew popular support for the JDL's efforts to free Soviet Jews and his hawkish stance on Arab terror, but was strongly disavowed by both Israel's political leadership and the American Jews establishment. He was assassinated in 1990 in New York City by an Al Qaeda-linked terrorist, Sayyid Nosair.
MK Glick is reportedly planning on addressing via video live-feed a memorial in honor of the slain rabbi and activist, scheduled for next Sunday.
The Likud MK will become the first sitting Knesset member since Michael Ben-Ari (National Union), a student of Rabbi Kahane, to participate in an official event honoring the memory of the Kach party chief.
Glick defended his decision to take part in the event, saying that one need not agree with a person's positions to honor his deeds.
"The time has come for people to understand that you can participate in someone's memorial without agreeing with their ideas," Glick told NRG.
"Rabbi Meir Kahane accomplished a great deal, including helping to open up the gates of the Soviet Union for Jews [seeking to leave]. He was a Knesset member in Israel and was murdered by a Muslim terrorist because he was a Jew."