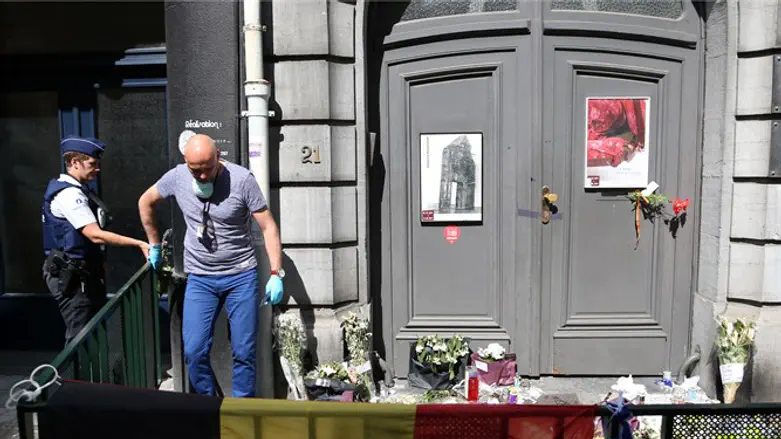 Jewish Museum in Brussels after 2014 attack
Reuters
A Belgian court Thursday backed the eventual extradition to France of the suspect in a deadly attack on a Jewish museum in Brussels in 2014, prosecutors said, according to AFP.
French national Mehdi Nemmouche, 31, is also suspected by Paris of being among the captors of four French journalists who were kept hostage in Syria.
"This morning, the pre-trial chamber of the Brussels court of first degree has declared enforceable the European Arrest Warrant that had been issued by the French judicial authorities against Mehdi Nemmouche," the Belgian federal prosecutor said in a statement quoted by AFP.
He can be sent to France "when Belgium no longer needs him" in relation to the Jewish Museum attack in which four people were killed, a spokesman for the prosecutor told the news agency.
On May 24, 2014 a gunman opened fire in the entrance hall of the museum in the center of the Belgian capital, killing two Israeli tourists, a French volunteer and a Belgian museum receptionist.
Nemmouche was arrested six days later in the southern French port city of Marseille and sent to Belgium two months later, where he faces trial at an unspecified date in the future.
French authorities have identified him as one of the jihadists who kept four French journalists hostage until they were freed in April 2014 in Syria.
In September 2015 France extradited another suspect in the Jewish Museum attack -- Mounir Atallah -- to Belgium.
AFP contributed to this report.