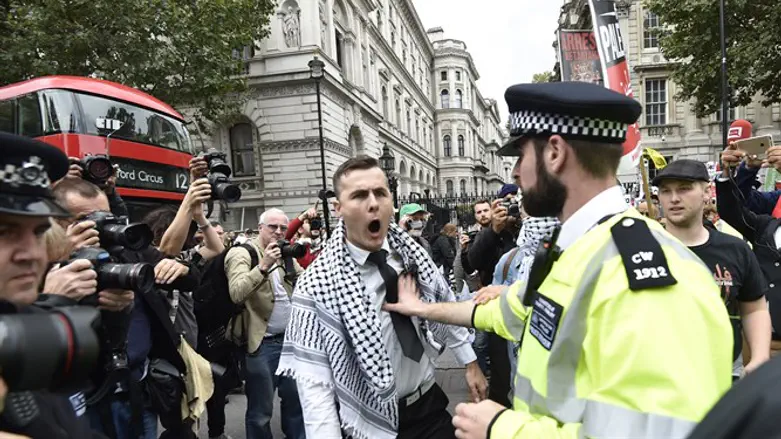 Anti-Israel protesters clash with police in London (archive)
Reuters
The Metropolitan Police in London have warned several pro-Israel organizations to keep the locations of upcoming pro-Israel conferences secret due to security concerns, Israel Hayom reported.
The warning follows last week's violent incident where anti-Israel activists at University College London trapped pro-Israel students in a room. The pro-Israel students required police protection to escape.
The police contacted the pro-Israel organizations Reservists on Duty and Campaign for Truth, to advise them that the safety of their attendees would be best served if they did not disclose the location of a conference they are scheduled to hold next week. That way anti-Israel activists will not know where to stage the protests that so frequently turn violent.
However, the police also said that they cannot provide security for an event whose location has not been disclosed, so if an incident does occur, the police will have to be called to the scene instead of being there to protect the attendees from the start.